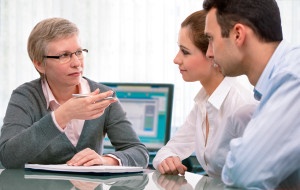 Financial planning is so important so that you can live comfortably now and in the future when you want to retire. You also want to invest wisely so that your money will continue to grow. A financial advisor is great when it comes to organizing your finances, putting you on a budget, and helping you to plan for the future. However, it can be hard to find someone that you trust.
Here are some tips for finding the right financial planner for you.
First, you should meet them in person in their office. Good financial advisors are busy. They also have a professional office which is where you should go to meet someone. You need to feel comfortable with the person that you choose to watch your money.
Don't hesitate to ask about experience and qualifications. You need to find someone who has worked with many people to help them prepare for their future. Good advisors continue to grow and learn so that they can give you the latest options when planning your retirement. You should find a Certified Financial Planner or CFP.
Double check that the qualifications about current. You can call to find out if your financial advisor is current with his CFP license.
Choose a fiduciary. Basically, a fiduciary pledges to plan your finances in your best interests. Those who are not fiduciaries are held to a lower standard. They can sell you anything that would work, not necessarily anything that is the best for you.
Ask about their typical clients. Many advisors specialize in clients who make a certain amount of money. They are good at managing a certain amount of money so if you don't, don't bother wasting their time.
You should ask how aggressive they are with investments. It is important to find an advisor who is on the same page as you, whether you like to make safe investments or you like a little (or a lot of) risk.
If your advisor is aggressive, telling you that he will do more for you than anyone else can, walk away. A good financial advisor knows that there are risks with every investment. No one can guarantee that you get rich or have a high return quickly.
Payment is important so you need to find out about the fees. Most good financial advisors have a fee. Rarely do they work on commission. Also, you should always pay a business or financial institute, not the person himself.
Advisors should stay on top of your accounts. A good advisor will call you every so often to see if you have any changes or if you want to do more with your accounts. At the very least, you should talk to your advisor once a year, though it is better if you talk more.
Finding the right financial planner is important so that you know that you can be financially stable for the rest of your life. You want to meet someone first before deciding to use their services. Then, you need to make sure that the qualifications are good. Fiduciaries work in your best interest so, if possible, you should stick with them.
You may also want to dig a little deeper and make sure that their strategies will work for you. Some people prefer safer investments while others like the risk. Some advisors are better at safer investments while others advise on riskier accounts. Once you find someone you trust, stay in touch so that you can continue to have a bright future.
Contact us for your financial needs. We will help you invest for your retirement so that you can live comfortably in the future.