As a physician, you've dedicated your life to taking care of other people. It's time to start taking care of yourself and building a strong financial plan for your future. For physicians, balancing paying back school debts, saving for retirement, and managing a practice can take away from what's important—providing great service to your patients. Our advisors are here to explain some financial planning tips for physicians with a high net-worth.
Why Hire A CPA For Financial Planning?
Physicians aren't business managers, nor are they financial planners. But between settling med school debt and the expenses a practice incurs, they're basically required to know all the financial ins and outs. Medical practices are businesses that require extra financial considerations. While physicians are putting together a mixture of in-house and outsourced financial help, organizing the entire process can become a laborious task. Medical practices must consider things like:
Insurance

Billing

Payment processors

Regulations

Compliance issues

Payroll

Building maintenance

Rent

Employee benefits, and more.
Even with the good salaries earned by physicians, expert financial planning is essential for them to really succeed. The best solution is to find a professional CPA firm that you trust in order to manage your more difficult financial matters. Some CPA firms like ours even specialize in finance and tax services for physicians.
How Physicians Can Set Up A Financial Plan?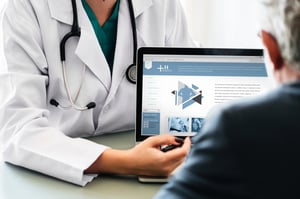 However, there are many steps you can take before bringing on a professional that might help lighten the load. Here are a few:
Focus on paying off your debts. Make it a goal to pay off extra on your student loans every month, even if you can only afford an extra five to ten dollars. Each extra dollar counts!
Once you are out of debt, make sure that you stay that way! Be careful with your money—don't reach for your credit card every time you want something that you can't afford. The same mentality applies to loans; don't take out a loan to buy something you can't afford right now. Think before spending money that you don't have!
Put money into your savings account. You want to make sure that you are able to put money away for emergencies (and fun things like vacations). You don't want to have to go into debt just because your car breaks down or something in your home needs to be fixed.

Treat Your Finances Like You Treat Your Health. If you treat your finances and your retirement plan like you treat your health and fitness plans, you would probably make much better decisions. Every year, you should complete a review of your financial plan so you will know where you stand. If changes need to be made, you should make those changes as needed.

Don't Manage All Of Your Finances Alone. Many physicians make several mistakes when it comes to their finances. One of the main mistakes is managing their own money and investing money without any help. As a physician, you may have several people managing your finances, but are all of these people handling everything? If you have financial professionals managing different accounts, no one will be connected. This means it will be difficult for everyone to keep up with what is going on in with your finances.

Expect The Unexpected. As a young physician who may want to start a family in the future, you should make sure you will have your own financial cushion. If you want to start a family, things will not always go as you planned or hoped. You should always expect the unexpected.

Do Not Forget About Yourself. It can be easy to put your funds into other things, but you should not forget to pay yourself. The first day you promise to start saving, you should put part of your monthly income into your savings account. An accident or any other crisis can take place at any given moment.
Consult Our Financial Planning Services For Physicians Today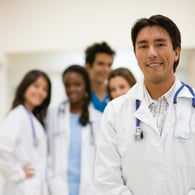 We understand that physicians care for everyone first, and themselves last. However, in order to continue doing what you love, you have to take the time to outline and execute a solid monetary plan to ensure that you'll be running a successful practice for as long as you can.
Financial planning is a challenge for many people, you aren't an outlier. Thankfully you do not have to build this plan alone, our team is knowledgeable about the various needs of physicians and skilled in building the best strategy for success—including medical practice counseling, payroll administration, tax preparation, retirement planning, and more. We aim to make sure you feel confident that you're making the best decision for yourself and your future.
Contact us for more great financial planning tips for physicians.
Related Posts
5 Ways Physicians Can Maximize Their Tax Return