Business accounting is a necessary task to ensure growth and financial stability for any company across all industries. Overhead costs are unavoidable expenses that every business incurs, but there are ways you can reduce your overhead costs so you have a larger profit margin.
What are Overhead Costs?
Overhead costs are the expenses associated with operating your business that have no direct impact on creating or producing your product or service. These are the expenses businesses pay in order to operate and stay open, regardless of success. A company must continue to pay overhead, regardless of how much or how little profit they are making. Not only is understanding overhead cost important for budgeting purposes, but it also helps for determining how much a business must charge for its product or service to ensure that they are making a profit.
Types of Overhead Costs
Business's overhead costs vary depending on the nature of their business. A doctor's overhead costs will be different from an automotive repair shop or fitness center. Some popular and universal overhead costs include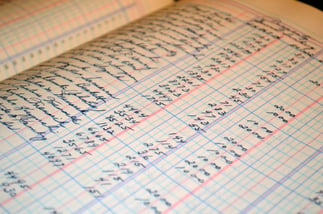 Rent

Utilities

Insurance

Office equipment

Office supplies
There are also three different types of overhead costs—fixed, variable, and semi-variable. Fixed expenses are the same every month, like rent. They aren't, if ever, subject to change. Variable costs increase or decrease depending on how busy your business is. This might include employee salaries or utilities. A semi-variable cost contains both fixed and variable cost elements, like overtime on a production line.
Overhead Reporting and Reduction
Expenses related to overhead cost typically appear on your business's income statement. The company must account for overhead expenses to determine net profit. If you find that your overhead costs are greater than your income, you will start to see your business becoming unprofitable. There are some ways to reduce your overhead cost to avoid falling in the red.
Reduce utility use

Just making a more conscious effort to using less water, and keeping your office space at a moderate temperature can help save money over time

Limit travel and entertainment expenses

Client relationships are important, but not all meetings need to be face to face.

Reduce subscriptions or memberships

These expenses can quickly add up. Make sure the things you are subscribing to are totally necessary. If not, cut them out.

Go green!

Eliminating paper and going digital can help save time and money.
Cost-cutting is hard for any business in any industry, but when done effectively, it can really help save you money and reduce your overhead costs, resulting in a larger profit margin for your business. If you're looking for additional business consulting or financial planning, make sure to contact our team.
Related Posts: