Many are wondering, "Can I claim business mileage on my tax return?" In 2017 The Tax Cuts and Jobs Act had a significant effect on deductions. Business mileage deductions were among the many deductions no longer allowed except in certain circumstances. Who is able to claim mileage has changed. Employees can no longer claim mileage. But, if you are self-employed, you are eligible for a tax write-off for car expenses. Business expenses can have a significant effect on your tax liability. Your vehicle is one of the easiest ways to take advantage of the deductions the IRS offers.
Types of business mileage you can claim: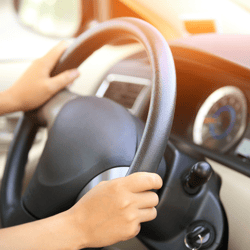 Mileage to meet with customers or clients
Mileage to meetings or conferences away from normal work location
Travel to job sites
Running business errands
Types of mileage you cannot claim:
Driving to and from work at your normal location
Personal miles driven for pleasure even if done in a business vehicle
While the IRS has made it easy for you to take the business vehicle deduction, the burden is on you to make sure that you can prove the mileage you are claiming.
Keep a detailed travel log including:
Exact date or dates of the travel
The precise reason for the mileage
Customer or client name and address
A travel log can be kept the old fashioned way with a notebook and pen but it is easier and safer to use an app on your phone, laptop, or tablet. You can then save the log to a safe place like the cloud so the chance of losing your record can be minimized.
If for some reason you didn't keep a travel log or lost yours, you may still be able to claim the business travel deduction but there is no guarantee if you are audited the IRS will accept your claim without proper documentation which includes canceled checks, bills, and receipts.
Mileage is one option for being reimbursed for business expenses—you may also opt for the actual cost of fuel, repairs and maintenance. The current mileage rate is 58 cents per mile, you need to decide if it is more advantageous for you to figure the actual expense against the per-mile rate.
Business vehicle deductions you can claim in actual expenses include
Gasoline
Oil
Tires
Vehicle registration
Insurance
Parking and garage fees
Tolls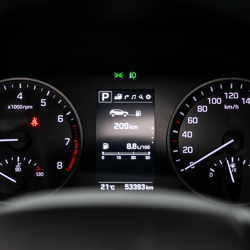 You need to have receipts to back up these deductions. Keep in mind that whichever option you choose in the first year is what you need to use going forward with that vehicle.
When it comes to deducting car expenses you can also claim several other items while still using the per-mile rate. If you travel on a toll road, the cost of tolls is deductible as are any parking fees that you incur. You may not claim these if you have claimed any form of depreciation.
IRS guidelines in publication 463 are very clear about mileage no longer being an allowed deduction for employees but deductions for expenses that determine adjusted gross income are still allowed in some cases. Those who are eligible include:
Armed Forces reservists
Performing artists who qualify
Fee basis state or local officials
These expenses can be included on Schedule 1 with form 1040 or 1040SR on line 11.
Our Team Can Help
When you drive as part of your work, it is very important you understand and take advantage of all the deductions available to you. Record keeping is vital, as is having a knowledgeable accountant to make sure you pay the least amount of tax possible. At Chandler & Knowles CPA we understand IRS rules and regulations and we will make sure you get all the deductions you are entitled to while minimizing your tax burden. Contact us today.
You May Also Like:
What's the Difference Between Tax Deductions and Tax Credits?
Common Misconceptions of the Home Office Tax Deduction
Tax Deductions That Should Be Part Of Your Business Accounting