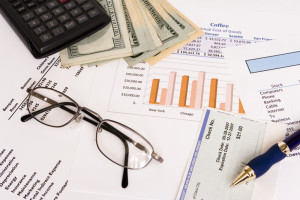 With relatively limited resources and time, small business owners often fall behind in financial and tax planning. Running the actual day-to-day business is hard enough and generally doesn't allow owners to spend enough time preparing for taxes or creating streamlined financial systems. Even with these challenges, owners hesitate to outsource these duties thinking it would be too expensive. To help owners gain the right perspective, let's examine 5 reasons small businesses should use a full-service CPA firm.
Hiring a Full-Service CPA Firm Will Actually Make You Money
Saves Time and Effort
Reduces Risk and Ensures Stability
Insights Are Gained for Business Growth
Workforce Moral and Culture is Enhanced with Excellence
Hiring a Full Service CPA Firm Will Actually Make You Money
Full-service when it comes to Chandler & Knowles CPAs, PLLC, means:
Generally, CPAs are used for tax purposes only, but our team can holistically provide guidance in every aspect of a small business's finances. Small businesses will benefit more from having a full-service CPA firm, rather than a Certified Financial Planner, because we specialize in the financial aspects of running a business and taxes. CFPs are better suited for retirement and investing, yet our expertise can help in these areas as well.
Of course, there are many different types of small businesses, yet all are working with fewer resources and with smaller profit margins. This also means they have the most to gain or lose when it comes to taxes and financial planning. Despite this fact, owners may think hiring a full-service CPA firm is too expensive.
In reality partnering with a team of financial and tax experts with decades of experience is actually going to make a small business money. This means the savings generated with proper financial planning and tax preparation will be more than the cost of hiring our service over the long-term. Even if the cost of hiring a full-service CPA firm was evenly paid for by the savings gained, the other 4 benefits we'll discuss would more than justify the partnership.
Saves Time and Effort
Consider the amount of time and effort spent on filing taxes, doing payroll, and financial planning. Now imagine having all this time to invest into other aspects of your small business. By partnering with a trusted full-service CPA firm, small business owners will save the time and effort spent on managing these financial matters.
This time and effort are intangible assets, which add to the overall profitability gained from outsourcing these financial responsibilities. Owners will actively be in collaboration with their new partner, but the bulk of the duties will be transferred over to the CPA firm. This alone is a major benefit of hiring a full-service CPA firm.
Reduces Risk and Ensures Stability
Small businesses have a smaller margin for error, when it comes to making tax filing or financial mistakes. An audit or miscalculation of their tax burden could leave many small businesses in debt for years. Considering most small businesses start out with a large amount of debt, adding these untimely surprises could be devastating.
This is another reason why small businesses would benefit from partnering with a full-service CPA firm. At Chandler & Knowles, our risk assessment service and expertise in tax preparation will ensure no mistakes are made. Having this assurance is very helpful in gaining stability and peace of mind, and is a benefit of using the expertise of a full-service CPA firm.
Insights are Gained for Business Growth
Small business owners are fulfilling many roles and these roles expand as a business grows. Forecasting and planning for business growth can easily be neglected or inefficient when sailing in uncharted waters. Partnering with CPAs with expertise in financial matters brings profitable insights into efficient business planning for growth.
A full-service CPA firm has experts who work full-time in the financial world. This and the experience they have in finances gives a small business owner insight into growing their business. Long and short-term strategies can be formulated with best practices and insider knowledge giving small business owners an edge in managing and profiting from their business's growth.
Workforce Moral and Culture is Enhanced with Excellence
When an owner of a small business has solid control over the finances and is able to forecast sustainable profitability and growth, everyone involved in the business benefits. A culture of excellence is promoted and business partners and employees will recognize this positive direction. Owners set the tone for the culture within the businesses they run, and when they're confident and organized with the finances, the tone is one of success and excellence.
Another benefit of partnering with a full-service CPA firm is: owners can use the extra time and effort they used to spend on managing finances to nurture the moral and culture of their businesses. This also means that extra time will be available for marketing, inventory planning, and other non-financial matters within the business.
Contact Chandler & Knowles CPAs Today
Part of being a great leader and a successful business person is knowing when to delegate. At a certain point in a small business's growth delegating the financial matters to a full-service CPA firm is a profitable move. The savings and intangible benefits will more than pay for the cost of hiring their services.
These 5 benefits are powerful reasons for small business owners to seriously consider hiring a full-service CPA firm. Chandler & Knowles is here to help, whether one individual service is needed or all of them. Those living near our two offices in Flower Mound and Addison, TX, are welcome to stop by, otherwise please contact us today for a consultation.