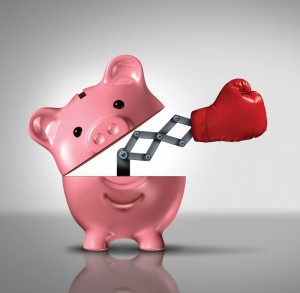 You have grown your small business from its infancy as a daydream into what it is today. Customers pour into your establishment for repeat services and you couldn't be happier. That time of the year has come around once more. Taxes. Of course, you turn to your trusted accountant to handle your books. While they are more than qualified to do so, there is more that your certified public accountant can do for you. Your CPA is your most trusted business advisor, your strongest ally, and your secret entrepreneurial weapon.
Suppose that you find yourself in a predicament: you need more from your manager, you want to invest your earnings in some way, or worse -- a competitor wants to sue you. Relying on your certified public accountant as your advisor can help you in all of these situations. As a business owner, you can (and should) seek out the guidance and expertise that your CPA can offer to you. Your accountant is a valuable resource in helping you plan for future business growth. He or she can assist in the strategic planning for the expansion or contraction of your growth model.
It's time to ask the hard question. What is your current accountant doing for you? In today's ever-changing market, you need more from your CPA than someone who merely crunches the numbers and ensures that your within the codes. You need a professional who is connected to other business resources. You want someone who can simplify the reports down to the information that matters the most. Above all, you need someone who will be more than just a time card puncher. You need a partner invested in the future of your business. Contact Chandler & Knowles CPAs today.