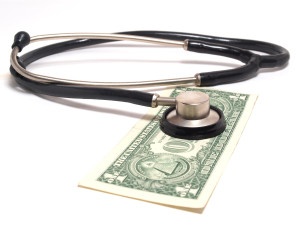 As a physician, making plans for your financial future should be one of your top priorities. However, trying to secure a future lifestyle is not a simple process. It is a complex process that can be a little risky. There are various mistakes many physicians make, but you can do your part to avoid these mistakes so you will not obstruct your financial plans.
It is very important that you understand all the things that can disrupt your financial plans so you will know how to make plans. Here are some common mistakes that you should avoid:
Treat Your Finances Like You Treat Your Health
If you treat your finances and your retirement plan like you treat your health and fitness plans, you would probably make much better decisions. Every year, you should complete a review of your financial plan so you will know where you stand. If changes need to be made, you should make changes as needed.
One of the problems that many physicians make is that they do not always schedule meetings with their financial adviser or any other financial professional. A financial adviser will help you get a better understanding of your entire financial portfolio in full. You need more than a quick look at your financial plan; this is why it is important to take a better approach to your personal finances.
Don't Manage All Of Your Finances Alone
Many physicians make several mistakes when it comes to their finances. One of the main mistakes is managing their own money and investing the money without any help. As a physician, you may have several people managing your finances, but are all of these people handling everything? If you have financial professionals managing different accounts, no one will be connected. This means it will be difficult for everyone to keep up with what is going on in with your finances.
You need a financial adviser who will give you the complete outlook of your financial accounts. When you have a full look at your financial accounts, you will be able to make better decisions regarding your financial goals for the present and the future.
You Have A Financial Adviser Based On What Others Have Said
Many people like getting advice and recommendations from their friends. While a friend's recommendation can certainly be helpful, you should always go with what you feel is better for your situation. Many people do not spend the necessary amount of time searching for financial professionals. You need to find a financial adviser who will fit with your life and your plans.
You are going to need a financial professional who will be able to be with you for the long haul. When you have the right financial professional, he or she will get to know everything there is to know about you. The financial adviser will know your life, your family, and all the goals you have set for yourself and your family.
You Fail To Talk To Your Significant Other
If you have a husband or wife, you should not forget to include your spouse in your financial planning strategy. Everyone needs to understand the plans and the goals. You are trying to accomplish the goal of having a comfortable lifestyle while you are a physician and after you have retired. One of the best things you can do is include your spouse in the process.
We understand that not every physician will have the financial knowledge they need to have regarding their current finances and their retirement plans. If you are ready to learn more about financial strategies, please do not hesitate to contact us today.