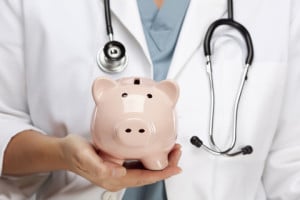 All physicians get out of college with a large amount of debt. Most people believe that they make a lot of money, but it takes a long time for them to pay off their massive debt that they start their career off with. Financial planning for physicians is very important so that they can pay off their student loans, enjoy their life, and plan for their future.
Here Are 3 Financial Planning Tips for Physicians:
Focus on paying off your debts. Make it a goal to work on paying off extra on your student loans every month, even if you can only afford an extra five to ten dollars. Each extra dollar counts!
Once you are out of debt, make sure that you stay that way! Be careful with your money so that you don't just reach for your credit card every time that you want something that you can't afford. Don't just think that you will take out a loan to buy something. Think before spending money that you don't have!
Put money away in your savings account. You want to make sure that you are able to put money away for emergencies (and fun things like vacations). You don't want to have to go into debt just because your car breaks down or something in your home needs to be fixed.
It is very important for physicians to plan for their futures. First, they need to pay off their debts and start saving so that, once they get out of debt, they can stay that way! Then, start putting money into your savings account so, even if something happens (or you want to do something fun), you have money saved up for a rainy day!
Contact Chandler & Knowles CPAs today to help you plan for your financial future.