As the great American Ben Franklin once said: "In this world, nothing can be said to be certain, except death and taxes". If you own a business or are a high net-worth individual, tax planning is important. While financial planning may already be something that you are seriously either considering or implementing, a good financial plan should also include tax planning.
The Importance of Tax Planning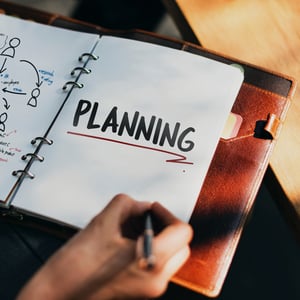 So, what is tax planning and why is it important? The tax laws are complex and it's imperative you understand them. If you don't have the time or the desire to do this yourself, it may be time to seek an advisor to help you navigate them. Your money could be working for you in much more financially advantageous ways. In order to make sure that this happens, you need a plan—a tax plan.
Before you make any significant purchase or sale, all the tax implications need to be considered. Timing is everything and it can make a dramatic difference in the amount of tax you will owe. You need to consider how it will affect your bottom line.
Tax Planning Benefits for Stocks and Businesses
As a business owner, you need to take a good look at when there is the most benefit to you to make a major purchase. Fiscally it may make more sense to purchase this year as opposed to next year. That can only be a day or two difference in the fiscal year, such as June 28th or July 2.
Managing your capital gains is one way to keep your tax burden as low as possible. If you are an active trader and have your money in the stock market, you may have made some wise investments in the last year. There are ways that you can reallocate these gains without paying tax, that is where your tax professional comes in, they can give you the answers that you are looking for. Be sure to harvest any losses you may have had, these can offset your gains.
How Tax Planning Benefits your IRA
Your IRA is a way to keep your money tax free until you reach the age where you are required to take distribution. Saving the maximum amount allowed by law is a good strategy in your tax planning. Healthcare Savings Accounts are another way to reduce your taxable income.
If you are a homeowner and are planning to sell your home, you want to make sure that you are reinvesting that money in another home or that your gain is not more than $250,000 for a single or $500,000 for a married couple. This may seem like a lot of money but if you have lived in that home for a long time your home has likely appreciated greatly. This only applies to primary residences.
If you have a second home or an investment property, you have 180 days to reinvest your money in another property of equal or larger value to avoid capital gains tax.
These are just a few tax planning strategies that are available to you and your business. At Chandler and Knowles, we have the expertise to help you to take advantage of all the ways that are available to lower your tax liability and that is what tax planning is all about.