Wise tax planning can make all the difference for real estate investors and landlords. COVID-19 has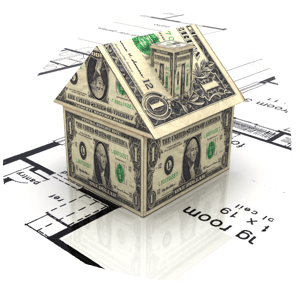 brought many new challenges and trends to our lives. These, in real estate investment, include increased evictions, more people working from home, an uptick in the suburban realty market, and an increase in contactless forms of sales and rental, such as virtual tours. Lower mortgage finance rates have helped keep the real estate market strong, although volatile. Legislation passed this year may provide tax relief for some investors adversely affected by the unusual conditions. Tax planning for real estate investors has never been more vital. Below are some important tax planning tips:
1. Distinguish between Repairs and Capital Improvements
Repairs are counted as simple expenses and are deductible in the year in which they occur. Capital improvements, on the other hand, are depreciated over their useful lives. The IRS rules on what constitutes a capital improvement are quite extensive and detailed. Advanced tax planning that distinguishes and plans for this distinction can help maximize the potential of your real estate investments.
2. Use Depreciation to your Benefit
Depreciation is one of the very few major expenses that does not require a cash outlay. It can help you offset income and even show losses on rental property. Residential property usually has a depreciable life of 27.5 years, while added capital improvements might be depreciated 27.5 years, 15 years, 7 years, or 5 years. Depreciation is according to property class and the rules are set by the IRS. The IRS also offers the taxpayer the ability to use accelerated depreciation on some of these properties with lesser useful lives.
3. Purchase and Inhabit a Property for Two Years
Purchase and inhabit a residence for two years. Upon the sale, capital gains up to $250,000 for a single filer, or $500,000 for those filing jointly, can be tax free.
4. Refinance
Refinancing can sometimes be an attractive alternative to selling an appreciated property. If the terms are favorable, as they often are now, you may be able to realize funds for other investments, while keeping the property and letting the tenants pay off your loan.
5. Take the 20% Pass-through Deduction
You may very well be able to take the 20% pass-through deduction. Some fairly complex specific conditions involving business income and hours of service apply for real estate investors and must be met. Planning is important here as well.
6. Take Advantage of 1031 Exchanges
Tax effects can make all the difference in a property sale. If you plan to reinvest the proceeds, a 1031 Exchange permits deferral of depreciation recapture and the capital gains tax. You must, however, invest the proceeds of the sale into another like-kind property. These exchanges can free up more investment funds.
7. Explore Investment in Opportunity Zones
Opportunity Funds permit deferral of proceeds by investing them in Opportunity Zones. These are zones specifically designated to be economically distressed areas, created by the 2017 Tax Cuts and Jobs Act to increase investment in areas of economic hardship. These areas are very specific, and legally designated. Also, the opportunities are restricted as to types of use, with certain types of businesses, such as country clubs, golf courses, racetracks, and liquor stores not qualifying.
8. Seek Professional Advice
The CARES Act, instituted this year in response to COVID-19, may allow special treatment of losses, in some instances. Tax laws are filled with complex regulations and/or requirements. It's especially important currently to investigate thoroughly all applicable tax ramifications. The best and wisest tax planning tip is often consultation with a reputable and knowledgeable tax planning professional, such as Chandler & Knowles CPAs. Contact Chandler & Knowles CPAs today.