COVID-19 has changed the way many small businesses operate. Depending on the type of business you have, you may have had to shut down while the country was in lockdown. If you operate an essential business, you have been able to stay open, but not without significant operational changes—which can affect your cash flow in COVID-19 times. Having additional expenses due to safety requirements and staffing has been an issue in almost every industry. Managing cash flow can make the difference between your business surviving the pandemic and having to close your door forever.
Expand beyond your four walls
Creativity can go a long way toward managing your cash flow. Many small businesses generally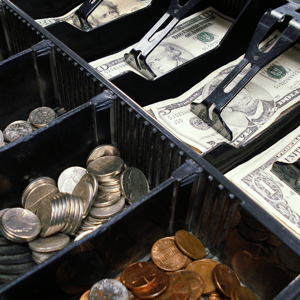 count on normal foot traffic, but today, that isn't always possible. No two businesses are the same, but adjustments and changes are possible for most industries. The restaurant industry has largely changed to curbside pickup and delivery rather than in-house dining, proving that businesses can adapt. Many more industries have shifted towards virtual interactions to keep their businesses up and running, and you may want to follow suit. Searching for virtual opportunities for your own business in order to provide safe and socially distant services to customers or clients is important.
Understand your business interruption insurance
Business Interruption Insurance can make all the difference when it comes to managing cash flow. Some businesses simply cannot change the way they do business—going to a virtual or socially distant sales approach isn't an option. Talk to your financial advisor or insurance professional about the terms of your business interruption insurance and whether or not it covers COVID-19.
Take advantage of assistance programs
The CARES Act provides assistance to small businesses with cash flow management. The money does not come without some restrictions, but the restrictions have changed since the initial bill was passed and are now more flexible in how the funds may be used to keep your business operating. The CARES Act is not the only relief being offered to small businesses, so it's important to talk with your CPA about which options may be available to assist your business.
Try to lower liabilities
You're not alone, cash flow management is an issue for most small businesses during this time. As a result, many landlords and vendors are willing to be more flexible with payments. Don't be afraid to ask for a payment plan or grace period from people with whom you have a working relationship. They want you to stay in business as much as you want to remain in business.
Reduce your costs
This is probably obvious, but no less important option when considering avenues to manage your cash flow. Variable costs are usually less painful to reduce than fixed costs. Can you use a different, less expensive method to ship products? Can you use less electricity? Can you reduce your staff temporarily through furloughs or reduce your payroll costs by limiting your hours of operation?
Generate cash
At this time, you may need to get creative. For example, if you can implement selling gift cards, this can help get money into your business so that you can keep things going. Look at all the options that your particular business may have for potential opportunities and start brainstorming.
Keeping your small business viable is not easy these days. At Chandler & Knowles we are here to help you and your small business figure out the best way to manage your cash flow. Please do not hesitate to contact our team with any questions you may have.