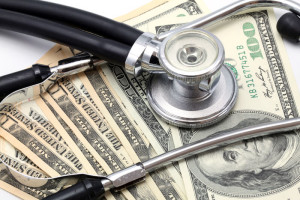 If you've worked hard in your career as a physician but find yourself counting down the years or months until retirement, there are several key things you should consider. In this blog post, we will address three important things all doctors nearing retirement should keep in mind and evaluate before scheduling a retirement party.
Timing: First and foremost, work with your financial planner and tax professional to come up with a realistic plan to transition away from practicing medicine. There may come a point in your practice where you are no longer feeling personally rewarded by your work. While that's a sure sign that you need to transition away from practicing, don't make the retirement decision based on your emotions alone. Make sure retirement income projections show that you (and your financial dependents) are likely to be able to live the retirement life you want to live.
Taxes: While the majority of your retirement savings is probably in tax-deferred vehicles, talk to your financial and tax professionals about whether it makes sense for you to set aside some after-tax dollars now, by rolling over a traditional IRA into a Roth IRA, or by taking advantage of a Roth 401(k) option, if that's available to you in your current plan.
Budgeting/Spending: Take a careful look at your spending habits now. Many physicians find themselves in the trap of spending too much of their disposable income while working and then find it hard to adjust to having less money available for discretionary spending after they retire.
By working with professionals to evaluate where you are today financially and what you want your retirement to look like, you will be taking those first steps on the path to retirement with the same care you have given to your career. Contact Chandler & Knowles CPAs to learn more about our experience working with physicians.