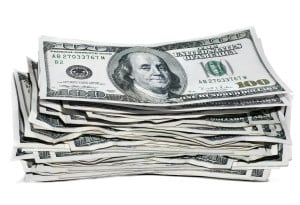 When it comes to running a small business, there are always a lot of expenses and needs. However, there are some things that the business cannot afford to be without and the cost of small business insurance is one of them.
There are a variety of insurance types that are integral to keeping a business safe from litigation and here are the basic ones to learn more about in order to keep your business protected.
General Liability Insurance
This is insurance that is integral to small business owners and even those who base their business out of their home. What general liability insurance does is protect the company against property damage and bodily injury to a third-party by your employees, yourself, or even your services or products if they were somehow involved. This is a basic type of insurance that does more than just basic coverage.
Commercial Property Insurance
Most businesses own property and this type of insurance protects your property investment from events like theft, vandalism, fire, and more. It even protects the contents inside so that your equipment and office items are protected as well as the property itself. Some companies or small businesses add loss of earning and business interruption insurance to their policy in case of a business interruption.
Professional Liability Insurance
Known as Errors and Omissions insurance or O&E, this type of insurance is different from general liability insurance. What it does is protect against not fulfilling a professional duty. For instance, if you have a tech firm and a customer claims that you did not fulfill what you were supposed to do with fixing their computer, this may be covered. While it is traditionally or at least typically known for businesses like hair salons, lawyers, real estate agents, and the like - anyone doing business where their service can be questioned may benefit from professional liability insurance.
Umbrella Insurance
Known as excess liability, this is an extension of your existing insurance. It helps protect the business against lawsuits and major claims that could affect your company's assets. This type of insurance policy pays after an underlying primary policy is exhausted, but the major difference is that umbrella policies are normally "follow form" policies that conform strictly to the coverage of the underlying policy, except that they add their own excess limit which is then stacked on top of the primary policy's limit.
Workers' Compensation Insurance
This is a must for any business with employees. Not only does it protect the employee but it protects the business as well. For instance, an employee is injured while at work - their medical needs are paid for as well as a portion of their pay. In exchange, they give up their right to sue the company for those wages and medical pay. This is insurance you must if your company has W-2 employees. State laws will vary so be sure to check in your state but it is a requirement regardless.
Commercial Auto Insurance
If your company has automobiles used for the company then you need commercial auto insurance. This insurance protects the company against bodily injury and physical damage caused by an accident and liability that comes from that accident. It covers all types of vehicles such as trucks, cars, and even motorcycles.
While you cannot get a specific cost of small business insurance without talking to an agent, you at least have the tools to know what it is you need to protect your company. If you want to learn more about how we can help your small business with your insurance needs, simply contact us and we will be more than happy to answer any questions.