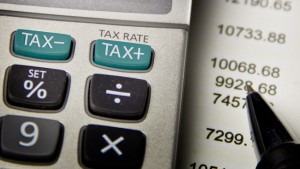 Business owners can take advantage of several tax deductions that are included in the IRS code. It is important to understand how you can apply these tax deductions to your specific business. Here are four tips describing deductions that may benefit business owners:
1. Home office: The home office deduction offers a deduction for expenses that can include your rent, insurance, taxes, utilities, and maintenance. As a business owner, you can take a percentage of these expenses as a deduction within certain conditions.
2. Supplies, Office Equipment, and Furniture: You can always deduct the cost of basic office supplies, such as pens, paper clips, and staplers. Office equipment, including copiers, computers, and printers, or even office furniture could provide a deduction.
3. Mileage: When you plan to take the mileage deduction, you need to either track expenses such as parking, tolls, and gas, or use the standard mileage rate. When taking the standard deduction, you only have to track the number of miles you have driven for business purposes.
4. Travel, Meals and Entertainment. If you travel for business, you are eligible for a 100 percent deduction for expenses, such as air travel. You can deduct the costs associated with being on travel, including things like rental cars, lodging, or laundry services. Any meals and/or entertainment costs are deductible at only 50 percent while traveling.
Of course, this information is presented in general terms; every situation should be evaluated separately. Contact us for an assessment of which tax deductions you are entitled to for your business.