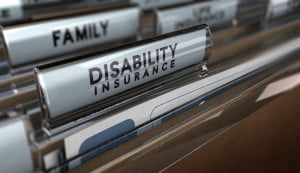 Disability insurance can be a powerful asset, as it can help provide you with a continued cash-flow should you become sick or injured and are unable to work for a period of time. However, many people either do not know about disability insurance, or they do not think that they need it. No one wants to think that the worst can happen to them, however, if something does happen to you and you have to take time off of work, there will be many ways in which disability insurance will benefit you and your family. If you are a working professional and do not currently have disability insurance, here are a few of the reasons why you should consider investing in disability insurance.
Social Security Isn't Enough
A common misconception among working people is that they believe that they do not need disability insurance because they are protected by social security. While it is true that, under certain circumstances, you may be eligible to file for disability through social security if you become injured at work, the truth is that these payments are often not enough to meet your financial needs. Most people would not be able to make ends meet living off of social security alone. Additionally, it can take months to process a social security claim, which would leave you struggling without a security net for a long time. Disability insurance, on the other hand, will begin taking care of you quickly should you become disabled.
You Have Family That Rely on Your Income
If you have a family that relies on you for financial support, such as children, a spouse, or elderly parents, then it is even more important that you invest in disability insurance. If you have dependants, it is not just you who will suffer should you be unable to work. Disability insurance will help to make sure that those you love most are taken care of as well during your time of need.
You Have Debt Obligations
Becoming disabled can be particularly complicated if you have debt obligations that you have to pay each much such as a mortgage, car payments, or a school loan. While you may be able to take care of your day-to-day expenses using your savings, it is your debt obligations that can be the most stressful. What would happen to you and your family if you were unable to make your mortgage payments due to a disability? This is where disability insurance can be the most beneficial, as it can help to keep you and your family on your feet, and in your home, while you recover.
You Are in a Risky Profession
The fact is that you can become injured, and need to go on disability, in almost any career. However, disability insurance is even more vital for those who work in notoriously risky, and/or physical, lines of work. In fact, if you work in a job that puts a lot of stress on your body, such as if you work in manufacturing, construction, or as a firefighter, you may not even become disabled as a result of an accident, but due to the strain your job has put on your body over time. In such lines of work, it is more likely that you will need to take disability leave, making it even more important that you invest in disability insurance.
Disability insurance can prove to be a vital investment for almost any working professional. Making the decision now to get disability insurance will ensure that you, your family, and your home are protected should you become sick or injured and need to take time off of work. Contact us to learn more about disability insurance, as well as to learn about more of the reasons why disability insurance is an important investment for you and your family.