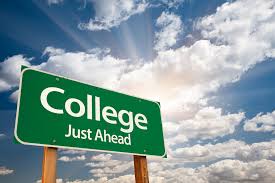 So, you've recently started a family (or plan on doing so in the future) and are already thinking about college planning. With the staggering costs of a college education, many parents find themselves worrying about saving for their children's futures. Fortunately, by keeping some tips in mind, you'll be well on your way to setting your child up for success down the road.
DO Start Saving Early
The earlier you start, the better. Even setting aside just a few dollars per week when your child is born can make a huge difference later on--especially if you have the right college savings fund set up. Consult with your financial advisor to find out which college savings account is best-suited for your needs.
DON'T Count on Scholarships
Unfortunately, some parents don't take saving for college seriously because they assume their children will be eligible for some kind of scholarship or grant that will cover the majority (or all) of the expenses. In reality, less than 1% of college students receive a full ride; most of them end up having to take out loans to pay for their schooling.
DO Consider Financial Aid Formulas
Many colleges have specific formulas in place that assist them in determining who is eligible for financial aid (scholarships, grants, etc.) versus who isn't. This is where having more than one child going to college at the same time can help you, as you'll be likely to qualify for more aid than you would if you just had one child going to school. Therefore, if you plan on having multiple children, having them closer together in age could work to your advantage when it comes time to pay for school.
DON'T Sell Assets Before Applying
Last but not least, be careful about selling any significant assets off before your children go off to college. All too often, parents will do this in an effort to help pay for college, but it can work against them. That's because selling assets can lead to capital gains that will reduce your child's chances of being approved for certain types of financial aid.
As you can see, there's a lot to keep in mind when saving for your child's college education. For more assistance, contact us.