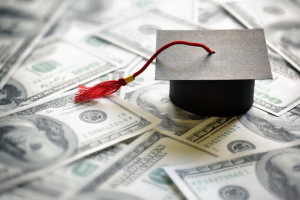 A college planning component is the college selection. The prestigious and elite are easy to find; the affordable colleges require more research. After applying and reviewing acceptance letters, this is the burning question: is the winner a name brand college or an affordable alternative?
Harvard, Yale, Princeton, and Brown: the Ivies are dream colleges for many students. Vanderbilt, Emory, Boston U, and Carnegie Mellon are popular private colleges receiving plenty of attention. Penn State, UCLA, UC Berkeley, UT Austin, and U of North Carolina are state colleges also riding the hype machine. Unfortunately, these schools earn their recognition for a reason - a successful chunk of students attended these colleges. Therefore, these colleges have prestige many students believe will effortlessly open doors. Some (not all) employers hire students based on college recognition. However, there are two disadvantages. Many students apply here, so the elite can become selective. The accepted understand the high cost. Consequently, students loans will be in your long-term future. The second is lack of diversity. Students won't find it due to the college's selective nature. The sad reality is parents view the elite as the best schools just as much as their children do. Still, bragging rights and a better future are too irresistible to pass up.
Affordable colleges are mostly unrecognizable. As competition to prestigious colleges, they offer an affordable education. A quality education with less debt is too tempting to pass up. As a result, these colleges attract budget-conscious students. Other students choose affordable education after evaluating colleges. However, there are two disadvantages. Out of state students attending state colleges will pay the same amount as a private college. Therefore, remaining in your state of residence is crucial. Second, affordable college students must work harder to compete on the same level as elite graduates.
There is no right or wrong answer. The best college is one the student loves since he or she will be attending. Moreover, we do advise parents and students to communicate about prestige versus cost in college education. Our hope is students and parents end the conversation in agreement. Regardless, we will be here if planning assistance is necessary. Contact Chandler & Knowles CPAs today for more information.