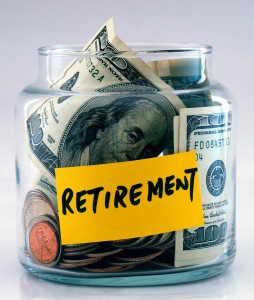 There are many benefits of owning your own business from being your own boss, to setting your own schedule. However, one of the drawbacks of working for yourself is that you will not have access to an employer-sponsored retirement program, which makes it important that you take steps as soon as possible to secure your future financial stability. One of the most common mistakes business owners make is being so focused on their current business ventures that they forget to plan for retirement. If you are a business owner and have not considered your retirement, you should do so now no matter what stage you are at in your career. Here are a few tips to help you get started planning your retirement.
Crunch the Numbers
The first thing you will need to do before you start planning for retirement is a little math to help get you started. For instance, you will need to consider when you were planning on retiring, and how many years this will give you to save and invest before you retire, as this may affect your retirement strategy. Additionally, you will also need to calculate how much money you would realistically need to live off of during retirement, taking into account your current expenses plus inflation, as this can help you to determine how much money you should be setting aside toward your retirement each month. Doing this math can not only help you figure out what you will need to do to prepare for your retirement, but also, for many business owners, this helps them to realize how much they need to take care of in order to retire when they would like to, which often motivates them to start the process sooner rather than later.
Are You Going to Cover Your Employees?
Another decision you will need to make early on is who you plan to cover in your retirement plan. Are you simply looking to prepare a future for you and your spouse? Or is your plan to provide retirement benefits for your employees as well? This will affect how you approach the planning process, and is thusly a decision you will need to make early. If you are planning to provide retirement plans for your employees, you may want to consider looking into 401(k) plans for small businesses, as there are now many 401(k) providers who target businesses with under 100 employees, giving small business owners more options than ever before.
Plan for Your Company's Future
An important part of planning your retirement as a business owner is taking the time to ensure the future security of the company you have worked so hard to build. Take time now to make sure that your business is in good hands and does not fail once you are gone. Make a plan for succession, putting trusted people in charge once you have retired who you know will carry on your business in the spirit of what you left behind.
Consider Hiring a Financial Advisor
Once you have determined how much you need to save, and who you are offering retirement options to, you will next want to consult a skilled financial advisor. Investing and saving for retirement can be a complicated and tricky process, and mistakes can mean big losses. Hiring a financial advisor can help you to make the most stable, yet lucrative, investments that will help to ensure that you are financially ready when you go to retire, and they can help you to make a realistic plan for your future, the future of your business, and your retirement. Contact us to learn more about how you, as a small business owner, can prepare for retirement, as well as to learn how a professional financial advisor can help get you where you need to go.