Asset protection should be a high priority for anyone who has any financial assets. As a business owner, it is a little more complicated. You have personal assets and you may also have business assets. When it comes to personal assets, it is important that they are kept separate from your business assets. Here are 5 tips that you can use to help you to protect your assets from the many risks that you and your business face.
Business Structure
The most important decision that you make when you form your business is what type of entity you are going to create. You want to make sure that legally, you and your business are totally separate.
Sole proprietorship
S Corporation
C Corporation
LLC (Limited Liability Company)
Each of these business entities offers a different level of protection. In a sole proprietorship, you and your business are a single entity that offers you little or no protection. An LLC is the simplest and easiest option that can offer protection, but if you are not meticulous in maintaining the separations between business and personal assets you can still be vulnerable.
Business Insurance
After the determination of the type of business entity you want to create, the second most important thing that you can do is have the correct type and amount of business insurance. Business policies have many different parts and every part is not necessary for every business. This is something that should be discussed in-depth with an insurance agent who understands your business.
An umbrella policy for extra protection
Your business policy offers the first layer of protection against judgments against you and your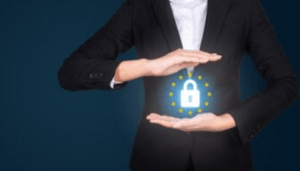 business. However, that layer may not be enough to protect all of your assets. An umbrella policy adds an extra layer of protection to the limits of your insurance policy and may make the difference between keeping your business open and being forced to close.
Keeping your personal assets personal
One of the biggest mistakes that many business owners make is allowing there to be an overlap between the company assets and personal assets. Never write personal checks from the business account and vice versa. If you combine them, you may be opening a door that allows your personal assets to be considered part of your business. This is known as piercing the corporate veil.
Placing assets in a spouse's name
One way to protect your assets is to place some larger items like your home in your spouse's name. As long as your spouse is not a principal of your business, things that are in their name should not be able to be attached in the event of a suit against you.
When you own a business, your assets are at a much greater risk than those of people who don't own a business. Judgments against you can come from many different places including customers, employees, and vendors. Protecting your assets takes more effort but with the help of the knowledgeable agents at Chandler & Knowles, you can make the business decisions that will provide you with the protection that you need.
Related Posts: