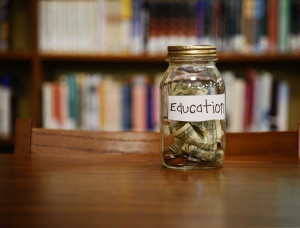 Many parents start planning for college for their children as soon as they are born. However, most don't have any extra finances to even think about starting a fund until it feels too late. It is never too late to start planning on how you are going to pay for college, though the sooner you start, the better off you will be!
Here are some college planning tips to ensure that your children are going to be able to go to the college that they want, without ending up with high student loan debt.
Start saving as early as you can. There are several options to help you start saving for college for your children. There are 529 savings plans which are sponsored by your state. This helps you to save money tax-free as long as you end up using the funds for educational expenses. Each state is different but you should at least look into these plans.
There are also 529 prepaid plans which allow you to save for college at the current tuition rates. These can only be used at certain schools, though it can be quite helpful to pay for a lower tuition.
Choose the right schools. It is really important that your children choose the right school for them. You need to find a school where they will fit in, be accepted, and flourish. There are many admission experts who are available to help your children find the right place for them.
They know all about the campus life at schools all through the United States. If you can't afford an expert, study each school's website to get an idea about the overall feel of the school. A tour is also important to make sure that your children are going to be comfortable where ever they go.
Once you choose a school, look into the financial aid process. There are many types of financial aid available for those who want to go to college. Financial aid is largely determined by need so you will have to fill out some paperwork about your finances. You may need to reduce some of your assets to ensure that your children will get the financial aid that they need.
Don't forget about scholarships. There are many scholarships based on your children's abilities – whether they are academically smart or athletically talented. There are also scholarships depending on their specific area of study. Most of these scholarships, grants, or tuition help do not need to be paid back. For this reason, you should look into as many of these as you can.
Many colleges offer their own scholarships. If your children will stand in one college over another, it may be worth it to look into different schools. They might get more financial aid at a certain college, making it even more important to pick the right college.
Don't forget about tax aid, which is commonly overlooked. Tax aid can provide several thousand dollars towards paying for college. You should see if either you or your children qualify.
After using all of your resources, come up with a plan to pay for college. Though you don't want your children to have to start life out saddled with thousands of dollars of debt, it is not usually smart to get a second mortgage just to try to pay for their schooling.
Use every resource available by starting your children's college fund now. Once they get older, you should look into financial aid and scholarships to get your children on the right path. If your children need to take out loans for college, offer to help them pay for it. This will also help set them up with a strong credit, in the event that they go to buy a home.
Contact us for all of your financial needs.