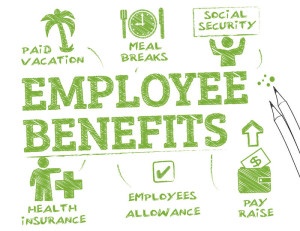 The fact is that many potential recruits will base their decision whether to join your organization largely based on your available employee benefit programs. It's important to shop around every year and ensure that your company receives the best return on investment for basics like employee health, life, dental, and disability. It's also important to add more benefits to make the total benefits package more appealing.
Some small businesses overlook the trend towards investment in employee wellness benefits. A recent article in the U.S. News and World Report referenced a survey from the Society of Human Resource Management, which found that 80 percent of responding employers provided wellness resources and information.
In your small business, investing in wellness could take many forms. Your organization could choose to pay for employee memberships at a nearby gym or athletic facility. You could provide massage therapy sessions in the workplace at no cost to staff. You could purchase employees a subscription to a health and wellness publication or website. Even better, you could construct a workout room in your facility.
However you build employee wellness into your total benefits package, you will make an important gesture to your workforce. They will see that your organization values their health and wellbeing. When they are happier and healthier, they can be more productive at work. That's why any expenditures that you incur for employee wellness will pay off many times over in terms of productivity and a stronger workplace culture.
For more ideas on beefing up your employee benefits package, please contact Chandler & Knowles CPAs today.