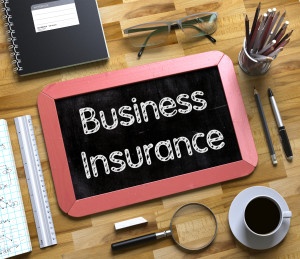 When you own a business, you work hard to protect it every day. You do your best work and market it to gain new customers. You make sure that it continues to grow on a regular basis.
Are you doing all that you need to do? Do you have business insurance? You should. Here are some types of insurance that you should consider for your business.
Professional Liability. Professional liability insurance is also known as errors and omissions (E&O) insurance. This covers your business against negligence claims that happen due to your mistakes or failure to perform.
Since there are so many different types of businesses, there are many forms of professional liability insurance for your business.
Property Insurance. Property insurance is important, whether you own a building or lease a space. This is because it protects your business things like your equipment, inventory, furniture, signage, computers, and much more. Just like home insurance, property insurance does not cover floods and earthquakes.
Home-based Business Insurance. Even if you have good home insurance, it will not cover your office at home. For this reason, you will need to have some extra insurance that covers your business things such as equipment and furniture.
Workers' Compensation Insurance. Workers' compensation is necessary when you have employees. It will cover any medical bills when your employees are injured at work. It will also cover disability and death.
Product Liability. Product liability is used to protect your business with the products that it makes and sells. If you are in a lawsuit over your product or your product hurts someone, you are going to wish you had product liability to help you through this time.
Just like there are different forms of professional liability insurance for your business, there are different forms of product liability, depending on the products that you carry.
Vehicle. You will need to insure any company vehicles that you have. This is going to be covered under commercial automobile insurance.
However, you may also have to cover your employees' vehicles if they use them for work. If they are delivering goods or services in their own car, you are going to need extra insurance to cover them. This insurance is called non-owned automobile liability.
Business Interruption. When disaster strikes, a business may have to go out of business for a short (or long) time. Your business will suffer because of the lost income. For this reason, you may want to get business interruption insurance because it will compensate you for lost income during this time.
Data Breach. If you own a business that has a lot of sensitive and non-public information, you may want to look into a data breach policy. This will cover you if a breach occurs.
Employment-related Practices Liability. This covers your business against employees. It covers cases made against you for wrongful termination, invasion of privacy, and much more. It also covers wrongful refusal to employ. If you have several employees, this might be something that you want to have.
Liquor Liability. Liquor liability insurance protects you from being sued by anyone who is injured because you sold them any alcoholic beverages.
Umbrella Policies. If you want extra coverage, you can get it through an umbrella policy. This will extend above and beyond your other liability insurance, covering high losses that may be over your limit on your existing insurance plan.
The best way to make sure that you are fully protected is by talking to a professional. Don't hesitate to contact us to make sure that you and your family have the insurance that you want and need!