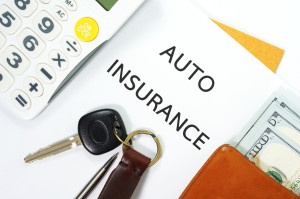 When shopping for car insurance, most people only worry about the cost. They want to get their insurance for the least amount of money. However, as the cost goes down, so does the coverage.
There is a lot more to consider than just the cost. There are actually different types of insurance – some that you might need and some that you don't.
Here are the types of car insurance.
Liability. Liability insurance covers you if you are in a car accident. It covers both property damage, as well as any medical bills that you receive due to your injuries.
Most states require a minimum amount of liability. If you are taking out a loan to get a vehicle, they may also require that you have liability insurance. However, if you can afford more liability, it is a good idea or your accident may end up costing you a lot of money.
Collision. Collision coverage covers your car. It will pay for the repairs needed to get your car back on the road. If the insurance company says that your car is totaled, collision insurance will pay you for the value of your car so that you can get another one.
When trying to cut costs, some people don't bother carrying collision insurance. If your car is old and not worth much, it might not be worth the extra cost. However, if you have an expensive car, you should definitely carry collision insurance.
Comprehensive. Comprehensive insurance covers things that happen to your car that are not related to an accident. This can include weather damage, as well as if your car gets stolen.
Comprehensive insurance can be costly so many people are unable to afford it. However, if you are able, it can be great to have if you live in an area where bad weather happens often.
You may be required to have comprehensive insurance if you are borrowing money for a car. They want to make sure that their property is protected.
Personal Injury. Personal injury coverage is definitely something you should consider having. If you are injured in an accident, your medical bills can really add up. Personal injury protection will cover all of your medical costs, as well as those of your passengers.
Uninsured/Underinsured Motorist. Even though most states have laws where you need to have car insurance, there are plenty of people who do not (or have inadequate insurance). This means that, if you are in an accident with someone without insurance (and it is his or her fault), you are going to be responsible for the bills since they don't have insurance (or not enough to cover your bills). This is where uninsured and underinsured motorist protection comes in. This will help you to cover the costs of the accident.
There are other types of insurance that are less well-known, though you might want to think about.
Guaranteed Auto Protection protects you as the value of your car depreciates over time. Your Gap insurance will pay the difference between what you owe on your car and what it is worth. You may also be interested in a Personal Umbrella Policy, also known as PUP. This isn't considered car insurance but it gives you extra liability in the event of a car crash. You may want to have Rental Reimbursement so that you can rent a car while your car is getting fixed.
Many people like to have Emergency Roadside Assistance. This extra coverage is there when you need it. If you lock yourself out of the car or you need to be towed, this coverage will help pay those bills. You may also want to look into Mechanical Breakdown Insurance. This covers the cost to repair any mechanical parts and systems. It is like extended warranties but you pay monthly instead of upfront.
The best way to make sure that you are fully protected is by talking to a professional. Don't hesitate to contact us to make sure that you and your family have the insurance that you want and need!