Treat 'financial planning' like an annual physical checkup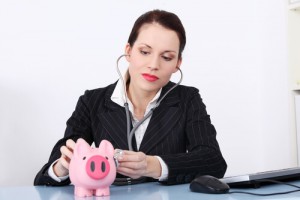 It's an ongoing saga with investors who remain hopeful that their stock market picks will help them reach their retirement goals. Of course, the markets continue to gyrate; this, because it's often influenced, for the most part, by factors way beyond our control.
But we can continue making contributions to our retirement funds and savings accounts, and be comforted by the idea that our financial goals will, indeed, be met...somehow.
While making steady contributions to our retirement funds is only part of the financial matrix, getting the right advice from a financial professional is, yet, another component to the whole to the financial planning process.
What's needed is experienced advice to guide us through the challenges of the financial unknowns: nursing home costs and tax liability are but two considerations on the plate of investors.
The results of a survey posted on the Forbes website indicate we remain confident about our financial futures: 49% of those responding back in December expected their financial situation to improve by December of this year; only 17% were expecting it to worsen and 23% believed their finances would stay about the same.
More significant is the fact that since the 2008 recession consumers have been holding back on spending---no surprise---but are "experiencing the seven-year itch with desire to spend again," noted a spokesperson from the National Foundation for Credit Counseling (NFCC).
Furthermore, as noted by TIAA-CREF, it's important for investors to treat their financial reviews like a physical checkup: they need a strategy that includes retirement, insurance (long-term care...disability?) as part of an overall estate plan.
Contact us to start the conversation about estate planning.