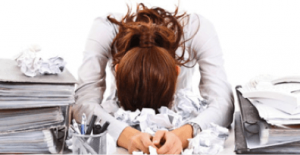 Small business owners and entrepreneurs have this driven, independent attitude that can keep them from wanting to have someone else do the work that they could be doing themselves. Knowing when to hire a bookkeeper and becoming comfortable with someone who you will be close to working with closely is crucial to the success of your business. Consider the following reasons when deciding whether to hire a bookkeeper.
Running out of Time
As your business continues to grow, you will find that 24 hours in a day just isn't enough time to accomplish every task you have to complete. As days turn into weeks and those turn into months, all of a sudden you are backed up on paperwork and other assignments that an owner shouldn't be concerned with. Business owners understand the concept of time management. Sitting around completing daunting work for hours a day when a bookkeeper could accomplish the same productivity in half the time just doesn't make sense.
Lack of Knowledge
While there's nothing wrong with wanting to save money, this is not a reason for entrepreneurs to attempt tasks that they know nothing about. If you lack the knowledge to do your own bookkeeping, continuing to do it yourself will do more harm than good. The potential errors you make will keep you from getting an accurate idea of the progress of your business. You will make mistakes that will in the end, have to be corrected by a bookkeeper. Entrepreneurs are driven, focused, and determined and will continue to attempt their own bookkeeping. However, without a professional mistakes will pile up and they will end up spending money on audits, late fees, and interest.
You're Not Interested
Not everyone is interested in bookkeeping, but thankfully there are people out there who do this for a living and do enjoy it. A business owner is better off selling their products and reaching out to clients in "their field" rather than evaluating income statements. Spending your time with tasks that don't interest you keeps you from getting motivated to do everything else on your list.
While wanting to be in charge of everything is natural, handing over the paper work and income statements to a professional relieves a mass amount of stress. Time that would have been spent crunching numbers can now be spent improving other aspects of your business. Contact us today for help on how to make the most of your time and money with our bookkeeping services.