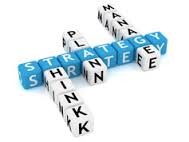 Tax Planning for an Unexpected Windfall
So you won the lottery, got a major bonus, or inherited a small fortune from your great-uncle Joe. It might seem like you're rolling in the money, but when tax time comes around you will likely find yourself in the middle of a different story. To avoid unpleasant surprises next tax season, prepare yourself ahead of time. Here are some tax planning strategies to consider when you find yourself with an unexpected large sum of money:
Put it aside for retirement
Setting aside a large portion of your windfall for retirement isn't just going to help you avoid paying a large amount of taxes. It's a great investment for your future! Talk to your financial advisor about your retirement plan to determine which route (401k, IRA, or Conversion) is best for your situation.
Give it away
One way to make sure your money is going toward a cause you believe in and not just Uncle Sam's hands is to set up a Donor Advised Fund (DAF). The IRS guidelines allow you to set up a DAF to contribute part of your windfall to the charity of your choice. As an added bonus, you can write off your contributions when tax time comes around. Keep in mind that while the IRS doesn't set a minimum amount that you need to contribute annually to the DAF, the investment firm housing your DAF may set an annual minimum.
Upgrade and pay expenses
You still have plenty of time to meet the Dec. 31 deadline to pay for tax deductible personal and business upgrades and expenses with your windfall. Upgrading your home office's computer system or even paying off your home office's utility bills upfront qualify and will help your business in the long run by giving you the most up-to-date technology available.
No matter how financially savvy you are, if you find yourself with an unexpected windfall your first step should be to make a appointments with your financial advisor and tax specialist. Every situation is unique, and only a professional can help you make the most of your newfound fortune. For more information on tax strategies, or to schedule an appointment with one of our experts, contact us today.