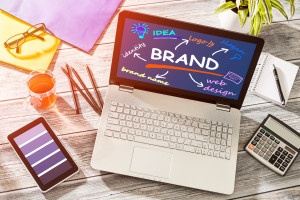 One of the biggest realities that many startup businesses face in marketing their business is that they need to grow your business and your brand in order to bring in revenue, but you need money to do this. For brands that have already been established, you will probably want to consider using fresher and newer marketing methods, such as content marketing.
Marketing Your Startup
When you do have the money, where will the money actually go? How are you supposed to actually determine a budget for your marketing strategies? Will you have a good ROI (return on investment)?
Let's imagine that one of the best ways to figure out how much of your budget should go towards marketing is based on your projected revenue. Since your business is a startup, it is recommended that you use a percentage of the money you make on sales to improve your marketing efforts. This is a better option for a startup that does not have any previous figures or sales records.
How Much to Invest in Marketing?
As a startup, your company should spend up to 20 percent of your projected income on your marketing efforts. You will need to spend more than brands that have already been established because you need to create interest in your brand. You need to make sure your target audience knows about your company, your brand, and what you represent.
Now that you are aware of how much money you can expect to spend on your marketing efforts, we want to help you make the decision on what areas of marketing you should focus on. You will have to consider a variety of factors, including the following:
Art
Design
Production
Content marketing
Advertising
Equipment
Technology
Branding Your Startup
When people see your company's logo on a business card or sign, this will be a person's first impression of your business. Based on what your budget may be, you can easily use designs that are not expensive. When you have chosen a design, you will be able to decide what type of products will be more appropriate for your business.
Branding a company is a huge investment for your startup's future, and you definitely want to make sure you have the perfect design and the perfect products. People will obtain their first impression of your company after they have seen a product with your company's logo on it. You certainly want to make the first impression a good one. Make sure you find a design agency that not only fits your budget but will also give you exactly what you are looking for in branding.
Social Media Strategy
You may think you need to join every social media network, but this is not true. Since you are a startup, you should make sure you dedicate some of your resources to only a few social media networks. What social media platforms do you think will make the most sense for your business? What social media platform do you feel you will find the majority of your target audience? You can always hire an intern who has the skills, knowledge, and expertise to handle the management of your social media networks.
A Website For Your Startup
Do you consider yourself as tech-savvy or web savvy? If you are, you should not have a difficult time setting up your website. Regardless if you are tech-savvy or not, you may still need more help in making sure your website fits into your entire branding strategy. There are various things you will need to consider in order to take your website's presence to the highest level. You have to make sure your website will also be mobile-friendly.
Do you have a general idea of how you want to allocate your resources? Do you know how you should budget your marketing efforts? Contact us today for additional information.