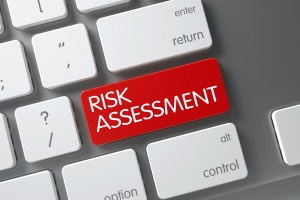 Every year, we see how destructive and devastating hurricanes and other natural disasters can be. This year, we have seen many homes destroyed, many lives lost, and many
people displaced from their homes forever.
When hurricanes get ready to make their arrival, we receive very little notice of when they will arrive and how impactful the hurricane will be. As hurricanes begin to approach land, many insurance companies may make the decision to change the insurance coverage or suspend the coverage altogether.
What does this mean for you? This means that you will need to make sure you review your insurance coverage on a yearly basis so you can be positive that your insurance coverage is matching your needs. When you contact an insurance representative, he or she will be able to review your policy for you, explain your deductibles, and anything else you may need to know.
You should not hesitate to ask the insurance representative for tips and advice on how your insurance premiums can be lowered and how your property can be better protected. There are various things you can do to improve the flexibility of your home during a hurricane.
When you take the time to review your annual insurance coverage, we suggest that you consider the following:
Wind Damage
In many homeowners insurance policies, damage from windstorms can be covered by a separate deductible. Hurricane damage and wind damage in certain areas may be made available to you through a risk pool. Before the coverage begins, you may have to go through a waiting period.
Flood Insurance
Flood insurance covers any loss you may have from damages that were caused by rising waters. However, flood insurance is not always provided in an insurance policy from homeowners insurance. Insurance premiums will also be different based on how often flooding occurs in the area and how much coverage you need.
Temporary Housing
Does your policy have any information relating to the policy's coverage of temporary housing and other temporary living expenses? When you take the time to review your insurance policy, you will discover how much your insurance policy will pay to you. You will also be able to find out how long your insurance policy will pay those expenses after the hurricane or storm has ended.
Renters Insurance
Did you know that when you have renters insurance your personal belongings will be covered, even when they are not covered by the landlord's insurance? If you are a renter, you will be able to get a temporary living expense coverage, and this will also cover your belongings if they are ever stolen.
Personal Property
Personal property coverage can help protect your possessions. If you have personal items that are expensive, such as high-priced jewelry, we suggest that you check your insurance coverage to determine if these items will be covered. Many insurance companies have certain limits on items like jewelry or artwork. This means that you may not be able to acquire the complete value of these items if the items are lost.
Insurance needs will not stay the same because circumstances change and disaster can strike at any given moment. This is why we suggest that you review your insurance on an annual basis. When you take the take to review your insurance coverage, you should also seek the assistance of an insurance representative.
If you want to find out if you are at risk, it will not take a significant amount of time to find the answers you are looking for. Are you ready to find out if your home is at risk? Please do not hesitate to contact us today for information on risk assessments.