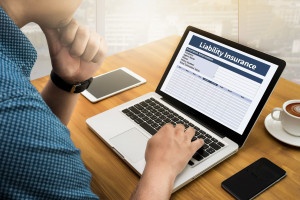 You are passionate about your small business, and you want to have a tremendous amount of success for many years. However, in any business, there is always a chance that someone can file a claim when they are unhappy with the services or products they received. A business can also be sued for any damages or injuries that were caused by a product or a service. As an owner of a small business, it is important that you have proper liability insurance to protect your company. Liability insurance will provide your business with protection against any form of loss.
What Can Liability Insurance Do For Your Business?
When you have liability insurance for your business, the business will be protected if a customer, or even a non-customer, has an injury on your property. What will happen if someone slips, trips, or falls on your company's floor? If you have liability insurance, you will have help to cover the costs of medical expenses that occur after an injury.
If someone makes the decision to file a lawsuit, liability insurance will be available to use to help cover the legal expenses. Liability insurance will not mean that you will be cleared of any fault of the injuries, illness, etc. that resulted from one of your business's products or services, but your liability insurance policy will protect you from being responsible for paying the entire costs out of the money you use to keep your business operating.
What Type Of Liability Insurance Can Be Purchased?
When you purchase liability insurance for the entire year, you will discover that your yearly premiums will be significantly lower than what you will have to pay if you are taken to court. Every liability insurance policy will inform you of the highest amount that can be paid if a claim is filed against you. There are multiple types of liability insurance coverage, but there are some common types of liability insurance, and these are listed below:
Professional liability insurance coverage
Product liability insurance coverage
General liability insurance coverage
While these three are the common forms of liability insurance coverage, you may feel the need to search for extra coverage based on the services your business provides. If your business requires you to use a vehicle on a daily basis, you will likely want to consider purchasing extra insurance for the vehicles so you will be covered if an accident occurs.
How Do I Know When To Purchase Liability Insurance Coverage?
There is no one-size-fits-all policy when it comes to liability insurance coverage. It is certainly important for you to purchase liability insurance coverage, but how much coverage will you actually need? The type of policy and the amount of coverage you need will depend on your business and the industry your business is in.
You will also have to factor in the type of risks that come with your business. If you provide services, you may need an insurance policy with high coverage because there will be a chance that your property could be damaged. If you are in the business of manufacturing products, you will also need higher coverage because there will always be a chance that one of your products could be damaged.
How do you know how much insurance coverage you will need? How do you know how to choose the best liability insurance policy for your business? You should do as much research as you can on the type of coverage other businesses like yours are using. You should also make sure you are complying with the government regulations and requirements.
If you want to protect your business with the right liability insurance coverage, contact us today.