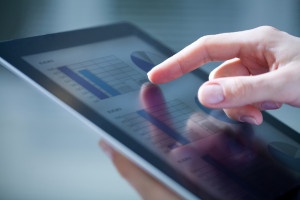 Financial planning is a challenging task that we all must conduct to achieve long-term financial goals including retirement, paying for children's college, buying a home and health care expenses. The world of technology is intruding on this landscape as robo advisors start to provide this advice automatically. Unfortunately, they do not have the same process, risk assessment and value system as human advisors with personal relationships. Human financial and wealth management advisors can have a more systematic vision and strategy to achieve goals. Whereas robo advisors are more likely to simply allocate funds to stocks and bonds using preset formulas. In particular, the human-based LEAP approach helps people reach financial safety.
The first step is to create a game board that arranges all your assets and planning into three categories including protection, savings and growth. It helps to clarify everything that you have to work with. You can easily organize and implement these. Often, the best thing is to scratch these out on a piece of paper before entering them into columns on a computer.
Next, you need a financial rule book. It helps to transfer wealth and grow it over time. In particular, it highlights the way wealth is built, protected and enjoyed over time. For example, that could include tax protected investments, retirement accounts like IRAs or 401(k)s, annuities, or life insurance policies. All are possible based on the cash flow and preference of the individual. This will look very different for an entrepreneur that intends to sell their company, an executive with vesting public stock options, a doctor with a steady income or a hedge fund manager that may make nothing one year and millions the next.
Third, you create a virtual model that demonstrates the way different strategies will possibly play out overtime. This uses detailed calculations and historical return rates to project into the future. Advisors can use in-depth financial models using software for this component of the financial planning.
Fourth, you acquire a macro manager that is in charge of managing all of the other advisors in your life. The macro manager can communicate and organize the advisors including lawyers, accountants, bankers, real estate agents, insurance agents and money managers. The macro manager sees the full financial picture and can help organize all of the sub-advisors towards a common goal. The macro manager also has experience with this process for other individuals, so they can better instruct the advisors on the steps they should be taking at any one time.
Last, the individuals must strategize how to avoid the transfer of wealth problem, This issue stems from the government, financial firms and companies all seeking to grab some of your cash over time. You must determine the best way to limit the fees and taxes to your cash so that you can grow rather than shrink your wealth.
In contrast to these steps, robo advisors use a much simpler solution. They are a software platform or website that has a structured formula for investments. They do not personalize or customize the advice and their is rarely a helpline with qualified planners to answer questions. Instead, it uses heuristics like age and income to allocate funds into riskier assets (stocks) and more conservative assets (bonds). You may be able to plug in timelines for financial goals like retirement, but the planning around those goals is lacking. For that reason, most people still prefer to use human advisors for financial planning.
Chandler & Knowles CPAs is a leading financial advisory and accounting firm. The company's detailed financial planning and LEAP financial planning strategy have helped many clients achieve their financial goals. For more information, please contact us.