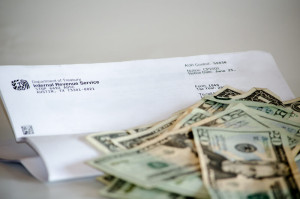 Every year, either Congress or the Internal Revenue Service makes changes to the tax code. It is difficult for business owners to keep up with these changes since running a company takes up most of a typical business owner's time. Small business tax planning services can help you identify and use tax changes that can benefit your business.
One of the biggest recent changes to the tax code affects depreciation. More specifically, it affects whether business purchases are treated as capital purchases, which generate small deductions over the course of years or as expenses, which generate a big deduction in the year that the business spends the money.
The Old Rules
In the past, businesses that purchased equipment had to determine the lifetime of their purchases and depreciate them if those purchases could be expected to last for more than a year. Businesses then had to figure out which type of property they had purchased and write the purchase off under the correct depreciation schedule. Business owners hated depreciation because it introduced complexity into their tax returns and required them to wait for years to realize their full tax deductions.
The New Rules
Under the IRS' new de minimis accounting rules, businesses can choose to write off purchases under $2500 in the year that they are made. Businesses that buy new equipment no longer need to determine the lifetimes of such improvements or classify them for the purpose of depreciation; businesses can just write the purchases off.
Small businesses also can elect to deduct the cost of some improvements to buildings, without needing to determine whether the improvement is a repair or a capital expense. Small businesses can deduct cost of their improvements as long as the total spent on building improvements for the year does not exceed 2% of the basis of the property or $10,000 (whichever is smaller).
Expensive repairs are still deducted in the year that they are made. A $20,000 repair to a $100,000 piece of equipment can be deducted when the invoice is paid, even though it does not meet the de minimis rules -- as long as the repair is not an improvement. Similarly, a roof repair whose cost exceeds 2% of the basis of a property can be deducted as long as it is a repair rather than an upgrade.
The Requirements
In order to use the new de minimis accounting rules, and freely deduct purchases under $2500, a business must attach a section 1.263(a)-1(f) de minimis safe harbor election accounting statement to its tax return. The accounting statement must provide identifying information about the business and make clear that the business elects to use the de minimis rules.
The $2500 dollar limit can be determined based on invoice amounts or item purchases. If a the cost of a purchase exceeds $2500, even by a dollar, it cannot be deducted under the de minimis rules. The IRS is careful to note that a business should not buy a $20,000 piece of equipment in ten parts in the hope of deducting all of them using the de minimis rules.
The cost of delivery or installation of a piece of equipment can be included in the amount deducted from taxes.
To qualify as a small business and deduct de minimis property improvements, a business must have average annual gross receipts of $10,000,000 or less and own or lease property with an unadjusted basis of $1,000,000 or less. Businesses must elect the de minimis safe harbor in order to use this rule.
The IRS' new de minimis accounting rules are great for small businesses. If you need a tax planning expert who can help you to make the most of this and other changes to the tax laws, please contact us.
This article is not tax advice.