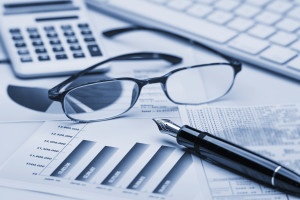 Under the U.S Department of Labor's new "Fiduciary Rule", all financial advisors that manage individual retirement accounts will be held to a fiduciary standard in their management of retirement funds. From a broad perspective, this rule requires those financial advisors in all cases to act in the best interests of their clients. At least superficially, this is a good development to the extent that it will protect individuals from predatory financial advisors who are not acting in their client's interests. Industry observers, however, are concerned that the rule will limit individual options for financial planning and retirement account management, particularly for individual retirement accounts that do not have substantial amounts of assets.
The aggregate value of individual retirement account in the United States currently exceeds $7 trillion. Smaller brokerage firms and financial planning companies manage a substantial portion of individual retirement accounts that have less than $25,000 in assets. These smaller firms have been able to survive and compete in the financial planning industry by recommending investment products that pay them commissions. The new Fiduciary Rule will effectively foreclose this practice and limit an individual's investment options for individual retirement accounts that do not include a large amount of assets. Critics of the Rule predict that financial planning firms will turn smaller accounts over to automated or computer-managed administration that removes all human interface and advice from the individual retirement account process.
The new Fiduciary Rule does not become effective until April 2017 with full compliance due by January 1, 2018, but financial planners and advisors will begin to take steps to comply with the rule well before then. Employers, in particular, will begin to see a new and different relationship with brokers and advisors who manage employer-sponsored 401(k) plans. This new relationship will include additional paperwork and new limitations and exemptions that employers will need to review and understand before passing 401(k) investment options on to employees. Employers and their financial advisors will need to exercise additional care to distinguish employee education from investment advice and 401(k) recommendations. Already-complicated ERISA rules will become more complicated under the new Fiduciary Rule and employers will likely incur additional costs to assure compliance with those rules.
Employers can and should begin to prepare for these changes now, before the Rule takes full effect. The first step that an employer can take is to determine how and to what extent its employer-sponsored 401(k) plan is affected. An employer's plan that is managed by a broker, rather than a registered investment advisor ("RIA"), will experience more significant changes. At a minimum, employers need to inquire and understand whether their sponsored retirement plans are managed by a broker or an RIA. If the manager is a broker but responds that there will be no changes in the relationship, the employer should find a new plan manager that better understands the new Rule.
Brokers who explain that they are altering their business models in response to the Rule will have a few options available to bring them in compliance. They can seek to be excused from the Rule under a "Business Interest Contract Exemption" or "BICE". They can also become registered investment advisors, which will also change their relationship with the employer. They can hire outside fiduciaries to manage accounts, but doing so will inevitably increase costs that may be passed on to the employer or to retirement plan participants. At the far end of the spectrum, they may simply decide to exit the individual retirement plan business.
The new Fiduciary Rule thus increases regulatory burdens on an employer that wants to help its employees with financial and retirement planning. The accountants at Chandler & Knowles CPAs can help employers navigate these burdens and avoid compliance issues that the Rule might create. Please see our website, or contact us to schedule a consultation on how we can help your business with its tax and retirement financial planning.