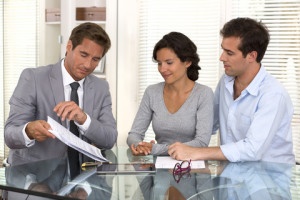 When it comes to estate planning, you know it's something you can't put off, but you're unsure of exactly what it entails and how you implement a plan. It's helpful if you contact an estate planning attorney who can work with you to determine the documents that will work best, but until then, we'd like to provide you with a list of steps to setting up your estate plan.
Have Your Will Drawn Up
The first document you'll want to consider drafting as part of your estate plan is your will. Your will documents your wishes, such as what assets are to be distributed to family members and who you wish to oversee your estate. Also, if you have minor children, your will dictates who you wish to receive custody of those children in the event you pass away before your children reach the age of majority.
Write a Living Will
A living will is a bit different than a regular will. A living will, or health care directive, provides instructions and details about the type of treatment you wish to receive while unable to make those decisions on your own. A living will outlines whether or not you wish to be kept on life support, or if you wish to donate your organs upon your death. This is also an important document because it ensures your wishes are kept intact and does not put pressure on your family members to make these difficult decisions for you.
Consider a Financial Power of Attorney
A durable financial power of attorney gives someone who you trust the authority to handle your property and finances if you become unable to do so on your own. The person you appoint to handle your finances is referred to as your agent, and they only have as much power as you give them.
Beneficiary Form Filing
Your bank accounts and retirement plans should have named beneficiaries to make the account payable on death. This allows your beneficiary to have instant access to the funds in the account, as opposed to the account belonging to the estate. When the account moves to the estate, your beneficiaries have to go through
the probate process to have access to the funds.
Establish a Trust
Another way to avoid your assets going into probate would be to establish a trust. Your trust would take ownership of the assets, whereby beneficiaries are named. Upon your death, the assets transfer to the named beneficiaries. There are a few different types of trust, so it's best to consult with financial advisors to determine the best options for you.
Funeral Expenses
Many funeral homes have prepayment plans, but they can often be unreliable. Instead of a prepayment plan, set up a payable-on-death account at your bank where you can deposit funds accordingly, and the funds are available upon your death to pay for your funeral and burial expenses.
Storing Your Documents
Your agent and/or your executor may need to access these documents, so be certain to advise where they are stored:
Your will
Trust Documents
Copies of insurance policies
Real Estate Deeds
Certificates of bonds, stocks, and annuities
Information on your mutual fund accounts, safe deposit boxes and bank accounts
Credit card, loan, and mortgages, utility bills and unpaid tax information
Information on your final arrangement instructions and funeral payment accounts
It's best to sit down with a financial planner so you can discuss all of your options before deciding on the type of estate plan that best fits your life. There are many options to choose, but the most important thing to remember is that it's never too early, or too late, to start your estate plan.
Estate planning can be simplified and expertly navigated with our advanced tax planning service. Consider visiting one of our two offices in Addison or Flower Mound, TX, or contact us today to learn more about our services.