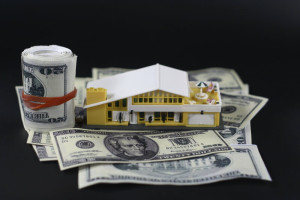 Renting out a property, such as a home or apartment that you bought for such purposes, or a room in your current homes represents an opportunity for extra income. You could go the old-fashioned route of putting out ads in the paper and vetting tenants yourself, or hiring a professional rental management company to handle the details. Such a strategy costs plenty of time and money. Another alternative is to use websites, such as Airbnb, which makes such rentals easy and convenient to set up. They even provide $1 million insurance to protect you against lawsuits or property damage by guests.
However, to get the greatest benefit and income, be aware of all the financial obligations of such a rental, as explained by Stephen Fishman, JD, at Nolo.com, as explained by the following.
Taxes:
You can rent your home for up to 14 days a year without reporting the receipts or paying any income tax, no matter how much you receive. But you must have used your home personally for more than 14 days or more than 10 percent of the total number of days you rented it out. This is automatically achieved if you just rent a room in the home, but if you're renting the entire home, you must keep careful records. You cannot deduct any expenses or depreciation.
If you rent for more than 14 days, then you will have to pay taxes. But then you can deduct certain expenses up to the amount of the rental income. You can also deduct certain expenses, such as mortgage interest, taxes, home insurance, utilities, and other home expenses in proportion to the amount of the home being rented.
Laws:
Check with the local housing authority or your city government to ensure that you're following all the rules and regulations related to short-term rentals. Some localities may not even allow such rentals. Be sure to check with your insurance provider as well to see if there are any changes needed to your coverage, even though Airbnb already provides extra insurance. For example, Visalia, one of the cities where our developments are located, has no restrictions on rentals for short terms. However, Fresno, where your original home may be located, regulates short rentals by not allowing them in low-density residential zones.
Guarantee:
Carefully read the Host Guarantee provided by Airbnb to determine what is or isn't covered by their insurance. The company itself, and not a third-party insurance company, provides the guarantee. For example, Airbnb won't reimburse you for any stolen money or precious metals, damage to vehicles like cars and boats, or fine art like paintings or sculpture. Your home insurance may cover items that Airbnb does not.
You can still protect yourself by demanding a security deposit ranging from $95 to $5,100, as allowed by Airbnb. Needless to say, you must remove any items that aren't covered, such as an antique table, and replace them with insured items, such as a modern copy.
The best way to guarantee that your guests will treat your property with respect is to know the guests beforehand. Read any profiles, look for verified phone numbers, and peruse social networks to find out about a potential renter. (You are always free to reject a guest but if you do it too many times, your result placement on the site may be lower.) Always do payments and communications on Airbnb, so both you and the guest have a verifiable record that you can refer to during any disputes.
Even if you do use a website to rent your property, you'll still need someone to handle the financial planning and tax end of it. Please contact us to see how we can help with that.