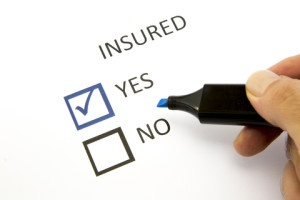 Life insurance and disability insurance are important tools for wealth management. Both allow you to preserve wealth if something unfortunate were to happen to you. Regardless if you are a working professional or just starting to enjoy retirement, a reputable accounting firm can help you understand how you can benefit from life insurance and disability insurance. Below are several different types of insurance options you should explore:
Disability Insurance
Disability insurance offers an adequate supply of income if you can no longer work due to an injury or illness. The baseline coverage can give you a financial safety net to prevent you from depleting your assets. Your profession is an important factor on the type of disability insurance coverage you receive. For example, surgeons can get disability insurance to protect your hands since it is central to their career. If you are a senior level executive or entrepreneur, you can look into coverage for high bonus structures and financial packages that are not covered by the company.
High-limit Disability Insurance
High-limit disability insurance can keep your individual disability benefits at 65% of the income you received before becoming disabled. The coverage is typically issued as a supplement to standard disability coverage. People in higher income brackets can use high-limit disability insurance to get additional coverage, from $2,000 to $100,000 per month. Single policy issue and participation in individual or group long-term disability coverage can cover up to $30,000 with some hospitals.
Long Term Care Insurance
Long-term care insurance can protect your assets and provide coverage when you need long-term health care. This type of wealth preservation tool protects you when you can not do basic daily activities, like dressing, bathing, eating, walking, and driving. The hybrid insurance coverage covers both living health care expenses, funeral expenses, and other costs that may come after death. Long term care insurance generally covers situations and events that are not included in health insurance or Medicare plans.
Life Insurance With A Long-Term Care Rider
A life insurance policy with a long-term care rider is a good option if you are young and healthy. All you have to do is add a long-term care rider to your current life insurance policy. If you have to cash out early, any payout from the policy will accelerate your life insurance death benefit. Long-term care benefits are free of income tax once you meet the qualifying requirements. Your beneficiaries will receive the tax-free death benefit if you never have to use the long term care insurance policy. If you do happen to need long-term care, your beneficiaries will still receive a percentage of the policy due to the guaranteed minimum death benefit.
An unplanned illness, accident, or death can be very costly to high net worth individuals. Medical expenses and lost income can also have a devastating ripple effect on your income. Extensive financial planning with life insurance and disability insurance is a smart way to preserve your wealth and shelter it from unforeseen circumstances. Partnering with an experienced accounting firm is one of the best ways to find the right insurance vehicles to protect yourself.
Interested in learning more? Please contact us today. Chandler & Knowles was founded in 1996 by Managing Partner and CPA Rochelle Chandler. We are a full-service certified public accounting firm with two offices in Flower Mound and Addison, Texas. We are proud to serve individuals and business owners in the surrounding area. Due to our Lifetime Economic Acceleration Process (LEAP) model, we are one of the few accounting firms that can help forecast your financial future and plan ahead so you can protect, save, and grow your assets.