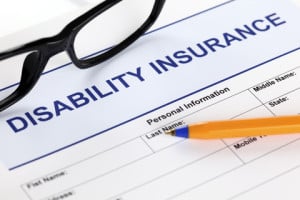 Though you might not like to think about getting hurt, disability insurance can be a lifesaver in the event that you are injured. It is really important for your financial future, though most people do not carry it.
This fact can be unbelievable because by asking yourself two simple questions, you should be able to see that you really need to get covered. What would happen if you couldn't work? How would you continue to live and support yourself? Most people rely on their jobs to pay the bills, sometimes more tightly than we like to admit. Even a few days off could really damage our financial future.
What about your spouse? Would they be able to cover all of the bills without your help? Most likely, your home needs two incomes for it to run smoothly and pay all of the bills.
What happens if you or your spouse could never work again? That is a loss of income for years and years. Forget about saving for your retirement, you are going to wipe out your savings quickly, just trying to make payments.
People as young as twenty are getting hurt and are unable to work for weeks, months, or even years. As you age, you are still likely to get injured and be unable to work. Even a few days off could really hurt. What if you couldn't work for a year or two? Would you be able to keep up with your bills?
What happens when you run out of money and you still can't work? This is when you need to turn to disability insurance. They will pay you part of your income when you are injured or sick.
Disability insurance can be a bit tricky. It is important to read the fine print and really understand what is covered. There are two types of disability insurance to consider.
Short-term disability insurance will pay you up to six months while long-term insurance covers beyond that time. Lucky for most people, their employers will pay for short-term disability insurance as a benefit of working. However, if you get hurt worse, you will need long-term insurance.
Long-term disability insurance can cover up until retirement, though all plans are different. You need to look around before settling on a plan. It is also important to understand how it works.
Your premium for disability insurance usually depends on your salary. If needed, they will pay up to about two-thirds of your income if you can no longer work. However, it can take time to get your payments so you will still need an emergency savings account to help you until it kicks in.
Though you may want to buy more insurance so that you can get your whole paycheck, insurance companies worry that you won't have any incentive to get better and back to work if you are still getting paid.
Most employers offer long-term disability, though they won't pay for it. You may also want to check through the Social Security Administration or a private insurance company to ensure that you are getting the best deal possible.
Though private insurance may be more expensive, it may be worth it. Employee disability and insurance through the Social Security Administration can often be quite limited. You deserve to get as much income as you can, in case you are injured.
Make sure that you take time to look through your options and then pick the plan that works best for you. A financial advisor may be your best bet to ensure that you get the coverage that you may need.
Contact us for all of your financial needs.