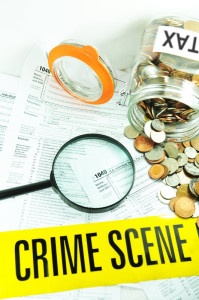 The term "avoidance of tax" seems to indicate some auspicious behavior from taxpayers, yet the IRS manual sec 25.1.1.2.4. says: "Avoidance of tax is not a criminal offense. All taxpayers have the right to reduce, avoid or minimize their taxes by legitimate means." This is good news for taxpayers trying to keep more of their money by reducing taxes, yet what's the best way to achieve this "avoidance of tax"?
Simplifying Financial Complexities
Navigating the maze of complex tax laws, ever-changing with new tax regulations, can easily become a full-time profession. For citizens dealing with larger amounts of wealth and complexities, the maze really becomes a challenge.
Understanding the current tax laws, best practices, and using proven methods to achieve optimal "avoidance of tax", are attributes found with Chandler & Knowles CPAs' service. We specialize in advanced tax planning, in order to help our clients maximize their income and assets today and in the future. Here are our advanced strategies:
What Advanced Tax Planning Means
Advanced tax planning means, basically, planning for retirement and after death taxation on assets and investments, with the overall goal of reducing tax liability. This is different from our tax preparation services, which focuses on filing taxes for individuals and businesses each year. Businesses can also benefit from advanced tax planning as well, by forming captive insurance companies and with optimal "avoidance of tax" estate planning.
Benefits of Advanced Tax Planning
Not all retirement plans, life insurance policies, and trusts are the same; working with certified CPAs helps clients understand the differences. Knowing which strategies to pursue then becomes a matter of each client's unique financial situation and goals. We're here to help clients navigate and understand the choices available from an unbiased viewpoint.
The main benefits of advanced tax planning is the "avoidance of tax"; heavy taxes can bitterly surprise retired citizens and those left behind after their deaths. Planning in advance only takes a short time and can ensure these heavy tax surprises don't occur, so retirement and estate planning can be optimally achieved with the best results.
Really the goal is simple, but the way to achieve this goal can be very complex for the common citizen. Even business minded people will struggle to gain the expertise needed to understand tax laws and the estate planning and investment opportunities available. This is why hiring an experienced and competent certified CPA with expertise in these areas is wise.
"Avoidance of Tax" and Stress, Essentially for Free
When it comes to the amounts of money typically associated with retirement and estate planning (let's say $1 million), saving just 5 percent from reduced taxes would mean $50,000. This is a low amount to use as an example, as estates include all assets including businesses, houses, cars, investments, etc.
This amount doesn't include better performing investments or other money-saving strategies we could help you with, but suffice it to say saving $50,000 is more than enough to pay for our services and then some.
The point is: Chandler and Knowles CPAs will not only take the stress out of managing all of these complex matters, but will also make clients significantly more than our services cost in the end. This means, essentially, clients are using a free service that actually makes them money.
Summary
Planning ahead doesn't have to be a cumbersome task, and "avoidance of tax" isn't a criminal offense. Chandler & Knowles CPAs has decades of combined experience as professional and certified CPAs; we can help taxpayers reduce their tax liability with our advanced tax planning service. We help taxpayers gain an understanding around the financial options they haven't considered or known about, and give only unbiased financial advice according to our clients' unique needs.
Estate planning, trusts, retirement plans, and more, all can be simplified and expertly navigated with our advanced tax planning service. You're welcome to visit one of our two offices in Addison or Flower Mound, TX, or contact us today to learn more about our services.