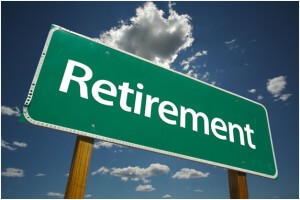 It's not a new concept, though some retirees haven't heard of it. But pension maximization is a viable option when it comes time to choose a payout method when one retires.
Never heard of it? Read on to discover how pension max works for you.
So how does pension max work?
When a person is set to retire, tough decisions need made. With a pension max, a person can choose between a single-life payout or joint-life payout.
A single-life payout makes your pension checks higher, but it stops at the time of death.
A joint-life payout makes your checks lower, but it continues even after the time of death.
Which one you choose would obviously depend greatly on your situation and age, and whether your spouse needs assistance after your time of death. It also helps to consider income and post-work funding.
How Pension Max Benefits Retirees
While state pension maximization is a wonderful choice for some retirees, it doesn't fit everyone's plan. However, it's difficult to dispute the positives.
- A guaranteed and defined income for life.
- No investment worries later in life.
- For a joint plan, insurance continues to be available even if one person dies.
Bottom Line for Retirees
A pension max is a wonderful solution for those who are facing the single versus joint life payout problem. But it doesn't come without associated risk, just like most retirement plans.
For instance it's important to ensure that a surviving member has enough money to live life normally. This is typically done through an investment or financial adviser, someone who can help plan accordingly.
It is also possible for those with adequate tech skills to plan using programs designed as guides. But sufficient research is needed beforehand.
In either instance, running the numbers is the key to planning a successful pension maximization. Use factors like current age, projected life expectancy, income, and time value of money to help decide which plan works for you, and how to use it effectively at the time of retirement.
Fore more information on how we can help you with your retirement, please contact us any time.