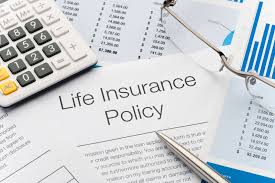 Five Reasons You Might Not Bother with Life Insurance
Everyone talks about life insurance, right? But, maybe, it isn't for everyone. You may have a good reason that life insurance just is not for you.
First Reason: I am only 8-years-old, but I enjoy reading about finance. Excellent reason! Children, who are not adding to the family income, do not need life insurance. Parents, though, may buy a Whole Life policy for children as an investment.
Second Reason: I have insurance from my job and that's all I need. That seems quite reasonable, except it may not provide much. Usually, these policies provide what you earn over a year or two. If you leave debt, medical expenses, childcare or education expenses, and a spouse unable to immediately take over as breadwinner; the policy might be enough. Oh and remember, if you ever leave or lose the job; you lose the insurance, too. It really makes sense to have your own policy.
Third Reason: I'm young. I'll get insurance when I'm old. This makes sense, only if you expect to make a LOT of money later. Buying your policy now may lock in a lower premium. If a health problem comes up before you buy a policy, you could face higher premiums or be denied coverage completely. Also, your family hasn't cosigned any loans for you and can easily afford your final expenses, right?
Fourth Reason: I'm old. I can't get insurance at my age. You can still buy term life insurance even over 60. Cost is higher than it is at younger ages, but you may make different choices than you would have at a younger age, too. Many older insurance buyers are most concerned in making it easier for the family, and that is very possible.
Fifth Reason: I'm a smoker. If I do get insurance; it costs way too much for me. True, absolutely true - but smoking cost you much, much more. The Price of Smoking, a study at MIT, calculated all the costs of smoking including health issues, lost wages, additional insurance costs, and a number of other social costs, as well as the costs of the cigarettes themselves. The cost to 24-year-olds would be $86,000 over a lifetime for a woman and $183,000 for a man. Knowing that, doing whatever it takes to quit, and getting yourself some insurance is a very, very wise financial decision.
To talk more about life insurance, or any other financial choices, please contact us. And if you are an 8-year-old financial wizard, please, keep in touch.