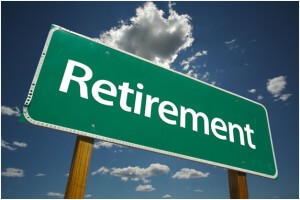 "Will I have enough to retire on?"
Not all investors realize just how important it is to have a life-long financial plan, or how important it is to start investing early on to ensure they have the lifestyle desired throughout the Golden Years of retirement.
Today, it's not uncommon for working families and retirees, particularly Boomers and Generation Xers, to be faced with the expense of caring for their aging parents, or loved one.
As such, according to the TransAmerica Center for Retirement Studies, the big question of "Will I be ready for retirement" can be summarized in a phrase: retirement readiness.
Although the annual report, now in its fifteenth year, analyzes the "readiness" of Generation Xers, those born between 1960's to 1980's, its lessons are broad in content.
See the 'Big Picture.'
Investors need to focus outside of their portfolios and look at all of their assets and liabilities. Will that rental property still have a mortgage when you retire? If so, does the cash flow cover the payments and provide an income stream?
The importance of being earnest about investing…
The overview from the study encourages investors not only learn the basics of investing principles, but to seek financial planning assistance--- 65 percent surveyed say they simply don't "know as much as they should" about investing.
Furthermore, about half of the respondents wanted easier-to-understand investment topics, and 10 percent said they were "just not interested."
Maxing-out the 401(k) contributions...
Making monthly contributions every month is crucial to building a portfolio. But just as important are those matching funds your employer might offer.
In addition, avoid any early withdrawals. For late savers, utilize the Catch-up Contributions as an added way to increase savings: the catch-up for 2015 is $6,000.
Contact us to start the conversation about the developing the right retirement strategy for your situation, whether you own a business, or an individual investor wanting an analysis of your "retirement readiness."