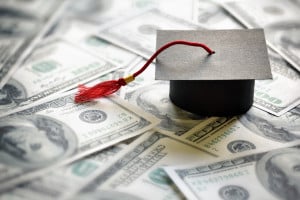 Graduating from high school or college is an important milestone for anyone to complete. Graduating is a point in your life is a point in your life that gives you the opportunity to take on a new journey. After graduation, you will be faced with more responsibilities, and this means you will have to take the necessary actions that will allow you to make the best decisions for your future.
It is important that you are financially responsible, but becoming financially responsible is one of the toughest challenges that you will probably face. It is important that you learn how to handle your finances so you can build an excellent credit history. When you start things off the right way, you will not have to worry about re-building your credit in the future.
Here are some things you should keep in mind as you start your journey to financial responsibility.
Should You Use Credit Cards?
You have probably received many offers from credit card companies. Credit card companies love going after young adults because they want to go after the people who are in need of money because they do not have the income they want at the moment. Credit card companies will throw in many promotions that will certainly tempt you.
As intriguing as your credit card offers will be, you should know that credit cards are one of the fastest ways to get into debt. If you are interested in having a credit card, you should try to only use the credit card in emergencies. You can also get a credit card that will have a low credit limit. When you do make a purchase, you should make sure you are able to pay off the balance the next month.
In Case Of An Emergency
When you are a young adult, you will generally not have a significant amount of debt that you will be responsible for. However, things will quickly change when you are finally out on your own. Whenever you have extra cash, you should put some of those funds into an emergency account.
If you have a car, your vehicle will need to be repaired, and unfortunately, accidents will happen. If you are employed, you should try to put a percentage of that paycheck into an emergency account. Whenever you need extra cash and look into your emergency account, you will be surprised at how quickly that cash adds up.
Know Your Finances
After many young adults graduate from high school or college, they think they will automatically find a job that will pay them a significant amount of money. They believe everything will be great and that they will have enough money to do whatever they want. Regardless of how much money you make, it is important that you are always aware of where you are spending your money.
You have to be careful about how you are spending your finances. We all like to spend money on ourselves and treat ourselves to something nice, so when it comes to managing your finances, you can still buy yourself something nice. However, you should budget your finances so that you know what is affordable and what is not affordable.
With many students getting ready to graduate from high school and college, there will be plenty of things to think about. Now is the perfect time to grab a hold of your finances so you can be in charge of your financial future. Take care of your finances so you will not have to be burdened and stressed with financial complications in the future.
If you are ready to make the right choice, please do not hesitate to contact us today.