Financial Discipline is the Real Secret to Small Business Success
In April 2014, the Corporation for Enterprise Development (CFED) surveyed 930 small business owners to discover the secret to small business success. The people interviewed for the survey operated businesses with less than five employees. To the surprise of the researchers, one factor stood out above all others. It wasn't having a solid business plan, dedicated investors, or a unique idea that ultimately made small businesses successful. Instead, it was the ability to manage the company's cash flow effectively.
Shocking Statistics
Among the small business owners who participated in the survey, the majority would find themselves in a financial crisis in the event of an unplanned expense. Low sales volume, too may slow-paying customers, or the need to purchase several thousand dollars worth of office equipment would mean that more than half of the respondents would use up their limited savings. Another one-third would have no savings to fall back on at all. Unfortunately, cash flow problems lead to personal financial problems when small business owners can't afford to pay themselves.
How to Improve Business Cash Management Skills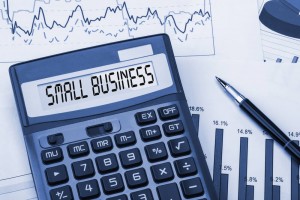 To avoid a cash flow crunch and not become another statistic of small business failure, Forbes magazine financial writer Elaine Profeldt recommends making a habit of the following:
Delay payments by using a low-interest credit card or ask for favorable repayment options from your suppliers. This leaves some cash in the bank for emergencies.
Track income and expenses diligently using a spreadsheet, software program, or cloud-based tool. Finding a program that is specific to your line of work will make it easier to use.
Ask for help from more experienced entrepreneurs and seek out free resources from organizations such as the Small Business Administration.
Business Accounting Help
You may know that your cash flow has to improve, yet have no idea how to make that happen. At Chandler & Knowles CPAs, we offer business accounting services as well as sound advice on managing income and expenses. Please contact us to schedule your consultation today.