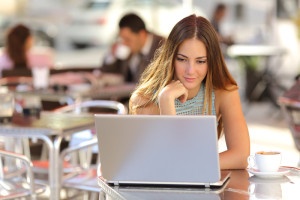 Is your product or service complicated? Do people need to read instructions before they can use it or put it together? If that sounds familiar, your company may benefit from creating an explainer video that shows viewers how to use the product step-by-step. An explainer video is a short video that explains how your company's products work using people or animated clips. You can also use the video to explain the origins of the product and why it was created in the first place. Explainer videos are a great way to demonstrate your product in real life. A well-produced explainer video is a great inbound marketing tool that can bring in new business and raise brand awareness.
Explainer Videos Can Reveal Why Viewers Need Your Products or Services
What is your target customer's specific pain point? What are their specific problems? How does your company plan to solve it? The explainer video can demonstrate how your company's products and services can solve the viewer's problems. When viewers finish the video they should have a better understanding of how the product can provide real value in their lives.
Explainer Videos Can Showcase Your Company's Brand and Build Trust
What sets your company apart from the competition? What is your company's mission or values? Why did the founder start the business? Explainer videos can give a behind the scenes look into how your company started and how it currently operates. This can make it easier for viewers to relate to your company's brand and feel more connected. Ultimately this can build up trust and help convert viewers into potential customers.
Explainer Videos Can Help Your Company Go Viral Online
A funny or entertaining explainer video also has a higher chance of going viral than a traditional advertisement your company may produce. Since it's easy for people to share videos online with their followers,your video can potentially reach a large number of viewers.
Explainer Videos Can Be Shared On Multiple Platforms
After you've spent time and effort on creating an amazing explainer video, you don't have to just leave it on your company's home page. There are different platforms you can upload it to bring in additional website traffic and leads. You can upload it popular platforms like YouTube and Vimeo or even play it during client meetings.
Explainer Videos Can Improve Your Website's Search Engine Rankings
People prefer to watch videos than read a big block of text. Many companies are starting to realize that posting videos online is an easy way to improve their company's search engine rankings. You have a better chance at being ranked higher in the search results if your website has video content.
If you don't have experience making videos, don't worry! You can hire a professional video production company to create the video for you. All you have to do is explain your products and services in detail so they will understand how to present it visually in video format.
An explainer video is one of the best examples of effective inbound marketing. The tactic can give viewers a way to learn more about your company and why your products or services are valuable. It's also an easy and effective way to showcase your company's brand and get viral views. Remember, it's important to include a noticeable call-to-action within your video or at the end of it so visitors can learn more about your company. You can invite them to sign up for a free trial, get a free consultation or demonstration. With the right content, your explainer video can convert viewers into warm or qualified leads.
Please contact us today to learn more about our financial services.