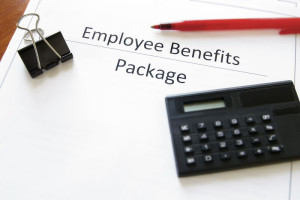 Attracting and retaining top talent is always a huge priority in every business. Employees are the face of the company and affect just about every aspect of it. Unfortunately, as time passes, the benefits employees need the most change drastically.
As a completely new generation of workers enters the workforce, now is the time for businesses to discover new and exciting employee benefits that will attract and retain top talent. Here are a few of them to keep in mind.
Options
The first thing you should consider is giving your employees benefit options. Each employee's situation is a little bit different, which means they may be attracted to different benefits than their co-workers. When businesses provide a broader range of benefits, employees will be able to select only the benefits that will help them. In the end, this will allow them to be more focused at work, which will wind up making them more productive at the same time.
Family Time
IT companies in Silicon Valley have been especially interested in adding family time to their list of employee benefits. In fact, one company, Addepar, actually blocks out time on the firm's publicly accessible calendar to account for this.
The goal of this benefit is to offer employees a good work-life balance. In reality, this is really what's important to employees and these companies are trying to honor that. Another way businesses could accomplish this same employee benefit would be to offer time off for school or family functions that occur during working hours.
Childcare Resources
Since family time is such a high priority, employees are also interested in benefits that revolve around childcare. This is especially true for employees between the ages of 20 and 45 who have young children at home. However, those older than 46 are also interested in these benefits when they need to care for an aging family member.
This is another benefit that helps employees navigate the work-life balance problem that is sometimes difficult to manage. With these types of benefits, they are able to focus more on their job and not worry as much about what is going on at home. This is one reason that many businesses are now providing childcare or backup childcare resources for their employees.
Lifestyle Perks
One of the most interesting trends facing us in the employee benefit industry today is the increased interest in lifestyle perks. Employees today love being able to take care of their health while they are working. Some businesses are able to do this by providing healthy snacks in the office or by paying for gym memberships for their employees.
Others sponsor clubs, like biking, bowling or softball, that help keep their employees healthy. The great thing about these benefits is that it allows employees to take care of their health in a convenient way. It is also a great way to cut down on healthcare costs, which could be invaluable to employers.
These employee benefits can help improve employee morale and help you keep your top talent. At the same time, having this type of benefit system will allow you to be a highly attractive company for employees looking for employment. In the end, this will help you attract top talent in your industry and improve the overall productivity and success of your company.
Keep in mind that every business is different. What may work for one company may not for another. This is the reason customizing your employee benefits around your industry standards as well as your company goals is the best way to create employee benefits for your business.
For even more information on employee benefits and payroll related topics, be sure to contact us today.