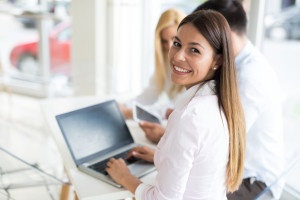 For many Millennials, it is not always about the money. While the salary is important over the lifespan of any career, it is not the sole motivator for many, especially Millennials. Many will factor benefits and incentives above salary. In many parts of our economy, it is a job seeker's market. Therefore, qualified Millennials have options. Additionally, it is not enough to just hire the best candidates. You must also think about employee retention. If you are not investing in your top performers, your competition will grab them up before you can blink.
Why Is It Important to Offer Employee Benefits?
Over the last few decades, American workers have become increasingly disgruntled and disloyal. The days of working at the same company for 30 to 40 years are gone. Therefore, those companies that do not adapt to the trends will suffer. As the economy and job market continue to improve, key employees will find opportunities elsewhere, and your business will suffer from decreased productivity.
Despite this warning, there are things that you can do. A well-developed and thought out employee benefits package can help to rebuild and repair employee loyalty, increase employee engagement, and encourage Millennials to stay where they are. As more and more Baby Boomers are leaving the workforce in a mass exodus, employee retention must become a priority. Nevertheless, many companies are not even aware that they have a growing problem with their Millennial workforce.
Multiple studies have revealed that employees with high satisfaction with their benefits package are more likely to identify themselves as loyal to their employers. That said, employee benefits are not just important for Millennials, but they are important for attracting and retaining employees across all age groups. But, it is not just wages and health benefits. There are other benefits that are also critical for encouraging employee loyalty.
Employee Benefits That Millennials Want
Millennials now represent the largest segment of the workforce. They are reshaping the way many companies do business, and one of the key areas are the benefits offered to attract and retain employees. Millennials appear interested in the convergence of their professional and personal lives. It is not longer about creating a balance, but more blending professional and personal together. Many employers have responded by becoming flexible with the perks they offer. Below are some of the benefits that Millennials love and are looking for.
Unlimited Paid Time Off - This is something that has gotten some attention in recent years. Millennials want more control over their time off, and many employers are responding. While you may think this kind of benefit is easily abused, most professionals seem far more cognizant of the time off and productivity.
Telecommuting and Flex Schedules - Millennials want flexible work days. This means an option to telecommute and working flexible hours. Your employees don't want to have to worry about scheduling appointments and running necessary errands. While this is a nontraditional idea, it does encourage employees to get their work done.
Continuous Performance Assessments - While you may not see this as a perk, many Millennials have a hunger for continuous performance updates. Essentially, this comes down to your employees knowing that they have opportunities for advancement and professional development is available to them.
Wellness Programs - A basic health insurance benefits will not work for many Millennials. They are expecting employers to invest in wellness programs. However, don't think you will get away with an employee fitness center in the basement. Millennials are looking for mental health support, stress relief programs, dietary consultations, fitness classes, and more.
On-site Childcare - While it will require space and possibly a daycare license, providing on-site childcare for Millennials tends to be a major convergence of one's professional and personal life. It can take a lot of stress off an employee if they can pop in to see their child during a break. Remember, happy employees are loyal employees.
Do you have any questions? What haven't we covered yet that is important to you? If you would like to talk about the top employee benefits that Millennials want from employers, or a related topic, please contact us.