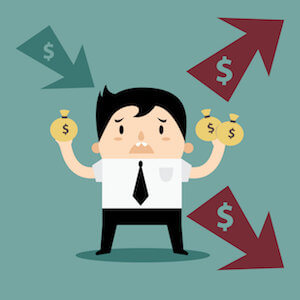 Disability insurance could be extremely helpful for you if you are unable to work to provide for your family for a period of time. Here are five reasons why you may need it:
Suppose you suffer paralysis or some other long-term or permanent injury playing football on the weekend, a temporary or long-term disability in a car accident, or become blind because of a disease. Disability insurance can provide the money you need to pay your bills, mortgage, and car payments, as well as to buy groceries.
Disability insurance can provide protection if you are injured and unable to work, even if the injury occurred outside of work. If you can't work, you will have an income to provide for your family. The difference between disability insurance and worker's compensation is the disability insurance will provide for you and your family, even if you become disabled outside of work. Worker's compensation will provide for you and your family only if an injury or illness that is work-related keeps you from your job.
Traditionally, employers' disability insurance replaces only 60% of income lost before an injury. There is often a cap on such insurance, maybe as much as $5,000 to $10,000 a month, even if that is 40% less than you earned. That money also doesn't include the bonuses and commissions that an executive, salesperson, or stockbroker would receive.
You need to get the insurance quickly, if you are approaching retirement age. If you get the insurance now, it will cover you until you reach 65, or your full retirement age. On the other hand, most insurance companies don't offer it to those who are 59 or 60. The average Social Security disability monthly payment of $1,111 isn't enough to pay the needs of most families, and without disability insurance, a family could see their savings disappear rapidly.
Money received from the insurance is tax-free.
U.S. News and World Report reported that when Carrie Oliver, a 35-year old administrative assistant, developed cancer, she learned the value of disability insurance quickly. When she was unable to work for a year, the insurance replaced most of her paycheck.
"I could depend on having a check every month, and still be able to pay my bills and not worry about that, along with fighting for my life," she said in the interview.
If you would like to discuss disability insurance, or any of your financial choices, feel free to contact us.