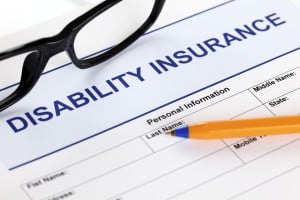 We live in a country in which the largest generation of Baby Boomers has begun to retire in droves, and its members will continue to do so. Many of our readers are in this generation. When we worked in our twenties, thirties, and forties, retirement was a fuzzy concept at the back of our minds. As we approach age 55 and beyond, we tend to become more aware of our own mortality. We realize that we have limited time left in the workforce and start to save more money for our retirement. Otherwise, we will be living a very frugal lifestyle after we stop working. We would like to assume that we could physically work until we retire, perhaps at age 60, but we can't predict the future. We can only plan for what-ifs. Here is a reason why we should consider if we are carrying enough disability insurance.
Looking Ahead
Baby Boomer retirement has begun to place extra pressure on the economy to support a huge number of seniors. Boomers will live longer than any previous generation. A new trend affecting Boomers and Generations X and Y who are working to support them is the growth of federal disability insurance claims.
The Shocking Fact
BloombergBusinessweek's Brendan Greeley reported in December 2016 on this issue: "If you've paid into Social Security, become injured or sick, and can no longer earn more than $1,130 a month, you can get a monthly subsidy from Social Security's Disability Insurance Trust Fund. In 1990 fewer than 2.5 percent of working-age Americans were 'on the check.' By 2015 the number stood at 5.2 percent." This means that the percent of the population claiming disability under federal law has more than doubled in 25 years.
The Rise in Disability
The Social Security disability benefit has become a form of unemployment insurance in certain parts of the country, according to Greeley, especially where people have lost jobs to overseas firms and/or cannot find work in slow economies. These areas include the Deep South, Appalachia, and some communities along the Arkansas-Missouri border. Providing unemployment insurance was not the intent of the program in the 1950s, but Congress widened the guidelines under which people could qualify in 1984. The disability categories are as follows: nervous system and sense organs, cancer, respiratory system, circulatory system, infectious and parasitic diseases, mental disorders, and musculoskeletal and connective tissue disorders. A person may actually have more than one illness that qualifies under the guidelines. He or she may not be able to perform the kind of work that is available in the local community. The rise in disability claims has produced calls for national reform, which could occur with Republican control of Congress and the White House, a reality in 2017.
The Need for More Disability Insurance
What doctors who haven't retired may not realize is that it's easy to purchase more kinds of disability insurance. Buying more insurance before retirement is a good thing if you can afford additional premiums. You can get cancer insurance, accident/disability/dismemberment insurance, long-term care insurance, and other specialized kinds of insurance. Each of these could cover you for various disabling conditions that might affect you as you age. It makes sense to get coverage for your spouse as well. Some kinds of disability insurance require a medical exam, while others do not. It depends on your age and medical history and the specific terms of the carrier preparing your quote.
Shop Around
It's best to shop around for disability insurance to find an economical premium and adequate coverage limits. For example, if you lost a limb in a car accident and the dismemberment benefit was only $10,000, that wouldn't cover the cost of purchasing a prosthetic limb every few years for the rest of your life.
For details on the benefits of different types of disability insurance, please contact us today.