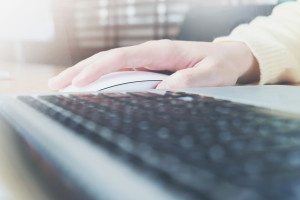 What almost every small business owner understands is that digital is providing people with whole new ways to consume media. As a result, many traditional marketing strategies are not having the same impact as they once did. However, things seem to be moving so rapidly, the question becomes, "Which digital marketing trends should small businesses focus their attention?" As we move into the second half of 2017, this article shares those digital marketing trends that small businesses should concentrate their attention on now.
Top Digital Marketing Trends for Small Business
1. Content Marketing - Collectively, this covers the content created for your website, blog, email newsletters, social media, and other channels. Content is how you will gain attention and break through all the online noise. However, creating content for content's sake will just not work. The creation of articles, videos, and photos need to focus on the wants and needs of your ideal customers. The content must be created for your audience, personalized for every stage of the consumer life-cycle.
2. Influencer Marketing - This is a form of marketing that targets a highly influential person or organization, rather than the broader market. As an example, an influencer can post about your company on social media or write a blog about your company, product, or service. Essentially, you are using the influencer's popularity to drive your marketing. That said, you don't need a celebrity or high-power name. An influencer simply needs to have broad appeal to your specific target.
3. Wearable Tech - Whether we are talking about smart watches, fitness trackers, embedded clothing, virtual reality, or other such devices, wearable technology is the future. Apps created for wearable tech is creating whole new ways to distribute content and marketing messages. Domino's Pizza has been an early adopter with a smartphone app that allows you to place your favorite order and then track its progress right to your door.
4. Voice Search - Intelligent personal assistants and voice command devices are fast becoming part of your everyday life. Because of Amazon Echo, Google Home, and other similar devices, there is now a need to optimize your website for voice search. As of this moment, the majority of searches are from mobile devices, but roughly 20 percent of those are coming from voice search.
5. Chatbots and AI - Essentially, chatbots are used to simulate a conversation with customers. Many people will have an experience with this tech from calling some major corporations. The chatbot will ask, "How can I help you today?" From your response, it will then provide a predefined reply or direct the call to a human who can help. Machine learning is advancing to the point that these chatbots can now learn, adapt, and make more intelligent responses.
6. Real-time Marketing - This is a marketing automation strategy that pulls consumer information from Big Data and, using predictive analytics, will send highly personalized target content and marketing to your target. The big benefit is capturing a consumer's attention at the earliest possible moment and guiding them through the decision-making process. This will provide your business with the best possible visibility through a combination of data, content, and technology.
Today's article reviewed the digital marketing trends that small businesses need to focus their attention on. Marketing's rapidly changing landscape can make things seem a bit overwhelming. Nevertheless, in order to stay competitive, small business owners need to stay on top of the latest trends and tools. With so many platforms and ways for people to consume media, businesses are competing for less attention. It is critical to identify effective trends early.
Do you have any questions? What haven't we covered yet that is important to you? If you would like to talk about the digital marketing trends that small businesses must follow, or a related topic, please contact us.