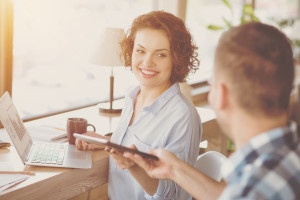 Having a start-up business is a lot of work, and one of the most important steps is marketing. Marketing your startup business is crucial if you want customers and success. There are many options when it comes to marketing. The best plan is to have a variety of methods to market your business. You will definitely want to have print marketing available on location and around the area in which you're located.
However, one of the most important tools available to a start-up company is the internet. Digital marketing is a way to extend your outreach and exposure to different markets and people. It allows you to reach a large audience immediately. There is no waiting around when it comes to digital marketing. But what are some options when it comes to digital marketing?
1.) Have a Plan
The first step to take when marketing your start-up digitally is making a plan. Make sure you know exactly what your goals are. What do you want to achieve with your online marketing? Once you know your goals you will have a better grasp on how exactly you want to attack it. You will discover what elements are most important to you, and once you have that list of goals you will be able to choose your platform. Your plan will also let you know how much in your budget will go towards digital marketing. Know how much you can spend ahead of time and plan accordingly.
2.) Social Media
Social Media is one of the most beneficial tools a start-up business can use to market itself digitally. There are many options out there for businesses. Some of the most popular include, Facebook, Twitter, and YouTube. One of the great things about using a social media platform is that practically all of them allow you to upload videos and pictures. This comes in handy when you want variety. Having variety in your marketing content keeps your audience engaged.
3.) Website
Having your own company website is almost a necessity now because so many people go online and want to see all that you have to offer. A website, properly maintained and updated, is vital to the success of your start-up business. It is a great home base for your online presence, and serves as a platform to include all your specials, detailed information, and more. When digitally marketing your start-up it is important to have many entry points for potential customers to discover you. It is also important that all your digital marketing platforms link back to your website. This will create consistency and help drive traffic to your website.
4.) Company Newsletter
A newsletter is a great way to digitally market your company because it provides your customers with valuable information. It also provides potential customers with valuable information that will raise their curiosity to discover more about what you have to offer. You can post it to your website for easy access by anyone. You can also create an email campaign that distributes the newsletter to specific subscribers. People like to feel part of a group, and having a newsletter that they can subscribe to will reflect positively on your customer service. You can also post your newsletters via your social media platforms. A newsletter can also be printed and handed out to customers in person. A newsletter is a very versatile tool in that it's sent out more than one way to gain maximum exposure for your company. A newsletter will include pictures, business updates, services, contact information, specials, and more. It is essentially a condensed version of your website in an easy to read document.
5.) Be Consistent
However you decide to digitally market your start-up company be sure to stay consistent with it. Consistency is key if you want to build a following. If you are using social media, be sure to update frequently. If you continually post about your company and keep your audience informed they will keep coming back for more information. A break in consistency will run the risk of your customers forgetting about you, and it hinders your online exposure. The same idea applies to any of the methods used for digitally marketing your business. Missing a newsletter keeps your customers in the dark and they may un-subscribe. You want to keep your audience engaged, and to do that you have to stay active.
If you'd like to learn more, and to learn how to financially budget your digital marketing plan, please contact us.