Common Financial Mistakes Small Businesses Make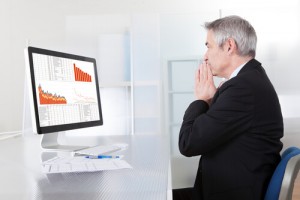 As a business owner, you have probably heard that most small businesses fail within the first two years due to financial mistakes and lack of planning. Whether you are thinking about starting a new company or have recently made the leap to self-employment, educating yourself about the common financial mistakes small businesses make can help you avoid this fate.
The Top Five Mistakes That Could Ruin Your Business
No business owner is perfect, and making an occasional financial mistake isn't going to ruin you. However, Business News Daily advises people who run a small business to avoid turning the following into regular habits:
Not separating personal and business finances: Even if it saves you time now, merging the two accounts together can cause confusion and tax headaches later. It's also difficult to know your actual profit and loss when you don't apply separate accounting systems to your personal and business finances.
Forgetting to pay yourself: Along these same lines, don't give into the temptation to put all of your profit back into the business. It will damage your personal finances and could cause you to burn out quickly on being a business owner.
Failing to have an efficient method to collect accounts receivable: Your customers should have a clear understanding of your payment expectations and the actions you will take if payments aren't received on time.
Over-dependence on credit cards: When compared to applying for traditional funding, being approved for a business credit card is often faster. Unfortunately, this convenience comes with high interest rates and the tendency to rely on the card to pay all expenses.
Starting a company with inadequate cash reserves: It's important to be realistic about how long it may take you to earn a profit. In the meantime, make sure you have enough cash set aside to meet your business expenditures.
Get Professional Accounting Advice
Chandler & Knowles CPAs has several years of experience helping businesses like yours establish sound financial practices. Please contact us today and let us help guide you towards success.